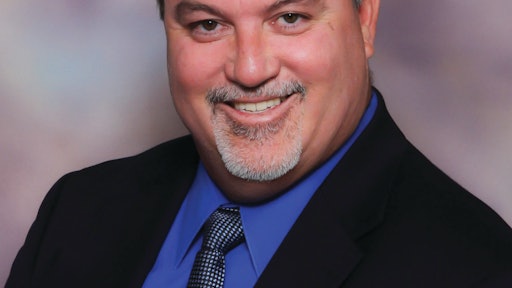 Talbert Manufacturing, a leader in the engineering and manufacturing of heavy-haul, specialized and custom-built trailers, has appointed industry veteran Gerald (Jerry) Rothwell as director of business development. This position is designed to create and expand markets for the Talbert trailer lines throughout North America.
"It is a great opportunity to work with Talbert Manufacturing. Talbert's extensive trailer lines and custom-built units allow our sales team to develop the most exacting, versatile, and cost-efficient transport solutions for dealers and customers in a wider array of markets," says Rothwell.
Rothwell brings more than 22 years of inside/outside sales and dealer development experience to Talbert, having most recently served in the positions (from 1999 to 2012) of regional vice president; director of heavy haul business development; and director of dealer sales for Fontaine Trailer Company. Rothwell proudly began his career in the United States Navy and was the youngest person to graduate from Air Control School, which prepared him to attain a specialization in Anti-Submarine Air Control. Following six years of Naval service, Rothwell entered the transportation industry as a rental truck manager. This led to his successful tenure as sales manager for Dayton, Ohio-based MPH Equipment Company, a leading distributor for Landoll Trailer in the late 1990s.
"We are proud to welcome Jerry Rothwell to the Talbert team. He is a proven leader in gaining market share and nurturing strong personal relationships with customers and dealers," says Greg D. Smith, vice president of sales and marketing for Talbert Manufacturing. "He brings onboard a superior knowledge of the U.S. and Canadian heavy haul markets, and is able to forge solid long-term solutions for transportation companies and strategic industry partners."
Companies in this article