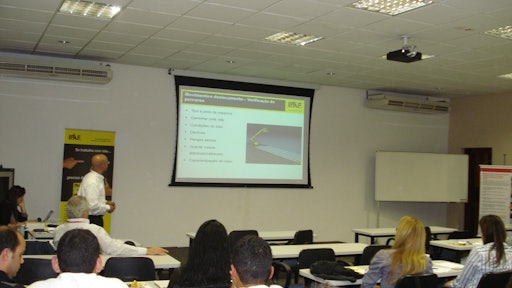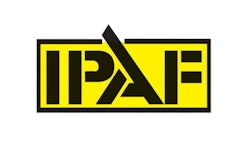 Odebrecht, one of the largest contractors in the world and the largest in Brazil, has for the first time had 26 of its jobsite supervisors complete the IPAF AWPs for Managers course. The course prepares managers for the management of mobile elevating work platforms (MEWPs) that are used on jobsites.
The course for Odebrecht supervisors from various jobsites all over Brazil was conducted in Portuguese by IPAF senior instructor Rafael Bazzarella, product safety, Skyjack.
IPAF's AWPs for Managers course covers what managers need to know about using AWPs on site, from planning the job and completing a risk assessment, to selecting the right equipment and mitigating all possible risks. The one-day course for managers includes topics such as health and safety regulations, accident prevention and control, personal protection equipment, and pre-use checks and maintenance. The course is about planning, supervising and managing the use of powered access, and not about operating equipment. It ends with a written test that candidates must pass in order to obtain a certificate.
"The [AWPs for Managers] course is now available in Portuguese," said Romina Vanzi, coordinator of IPAF's operations in Latin America. "[AWPs] are a relatively new product in Latin America and sometimes site managers do not know how to deal with them. This course will have a positive impact on [AWP] safety in Latin America and we are pleased that Odebrecht has taken this first important step to train its supervisors in managing [AWPs] on site. The [AWPs] for Managers course will soon be available in Spanish and Odebrecht has requested IPAF to organize a similar course for its jobsite managers in Caracas, Venezuela."
Companies in this article