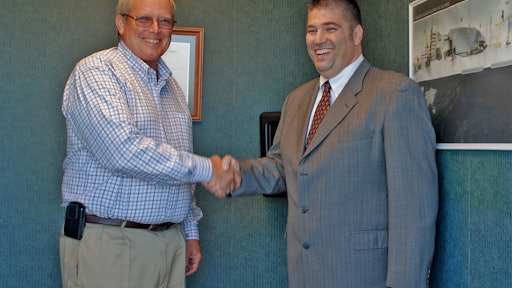 After many years serving the rental and construction industry, Chuck Hutchinson retired from Haulotte Group | BilJax earlier this year. He remains close with the company in full support of the new vice president of scaffold sales, Brian Burket.
Burket, a veteran in the equipment rental industry previously with Hertz, is already making a difference with team members, new ideas and customer visits. "I like to be involved; meet the customers we serve and make strategic decisions that will play out in their businesses as well," states Burket. He continues, "We already have a great team in place to work with, and I see so much potential throughout our entire sales, marketing and engineering organization, which make me very excited about the future of our company."
A Michigan native, Burket is actively involved in coaching youth sports, spending time with his family and enjoys watching movies, listening to music and adding to his vast collection of sports memorabilia.
His goal is to increase awareness for the Haulotte Group | BilJax target customers in the areas of scaffold, event stage and seating products as well as all of the many products that Haulotte Group | BilJax represents.
Companies in this article