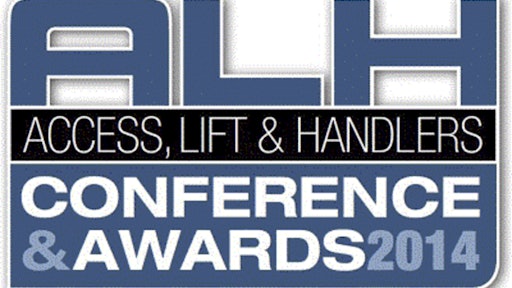 The first-ever ALH Conference & Awards, Nov. 11 at the Biltmore Hotel in Miami, is close to finalizing the program as more interest grows for the day-long conference and awards event.
Only one slot remains for a speaker, and so far the lineup consists of a wide-range of topics from technology and equipment trends to markets in which powered and non-powered access serve. The conference will also hold two roundtables – one in the morning and one in the evening – with a stellar lineup of participants.
Don Ahern, chief executive officer and chairman of the board for Ahern Rentals; president of Xtreme Manufacturing; and majority owner of Snorkel, will present the keynote for the event; covering how rental has changed over the last two decades, especially for independent companies.
For market trends, Scott Hazelton with IHS Global Insight will talk about the non-residential construction market; where it's at, where it's going and how access equipment plays into the formula. Hazelton is the director of construction services for IHS, where he is responsible for the IHS U.S. national and state, Canadian provincial and global construction forecasts. His areas of expertise include housing, consumer spending and credit, building materials, and construction equipment.
Gary McArdle, executive vice president and chief operating officer with Rouse Asset Services, will speak about equipment values, fleet trends as well as utilization and rate performance on traditional ALH equipment categories.
Also on hand will be a series of talks on product design and innovation. David White, MEC Aerial Work Platforms' president, will discuss "thinking outside the box" in relation to machine design and production. Brad Allen, vice president of marketing, product management and engineering for Genie, will cover carbon fiber, fuel cells and budding new technologies in machine design that will work versus those that won't. Woody Weld, chairman and chief executive officer of Acme Lift Company, will present a talk on big boom management – transportation, safety, training and maintenance challenges and solutions.
With safety and training always on the forefront, the ALH Conference & Awards will feature two pertinent talks. The first will be a roundtable of safety and training experts who will discuss "how to keep people engaged" as the training landscape shifts more and more from classroom to digital. The panel will take questions from the audience and also spearhead hot topics. Participants include: Tony Radke, regional environmental health and safety (EHS) manager for NES Rentals; Giles Councell, director of operations for the International Powered Access Federation; and Scott Owyen, global marketing training manager for Terex Aerial Work Platforms.
Our afternoon roundtable will consist of 2015 market trends and speakers include: Brad Boehler, Skyjack president; Mike Crouch, former Volvo Rents' vice president of business development and now president of Acme Lift Co.; Allen from Genie and more.
Tony Groat from IPAF will also give a presentation on IPAF's accident statistic findings and, lastly, the conference aims to cover the important markets of energy and oil and gas.
Following the morning and afternoon conference, ALH will present a series of prestigious awards that recognize excellence in the industry. Categories are still being decided, but overall will cover innovation in equipment design, best rental practices, safety and training, projects of the year and more. Categories and calls for submission will be announced soon.
Currently, the conference has Gold sponsorships from: Genie, JLG and Skyjack as well exclusive drink reception sponsor Haulotte Group and supporting sponsor ReachMaster.
IPAF is a partnering association of the event and supporting associations include the Associação De Locadoras (ALEC), the Brazilian Rental Association, and the Scaffold & Access Industry Association (SAIA). Supporting media partners also include Rental magazine and ForConstructionPros.com.
For more information, including tickets and hotel bookings, please visit http://www.khl-group.com/events/alh-ca/ and check the hashtag #ALHCon on Twitter for frequent updates and conversations.
Companies in this article