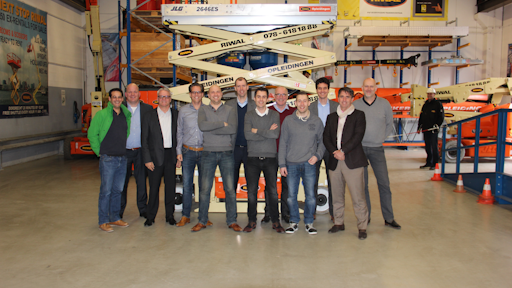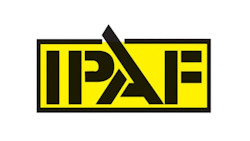 Several members of the management team from access rental specialist Riwal have successfully completed the IPAF MEWPs for Managers course, which enables supervisors and managers to prepare for and safely coordinate the use of various types of mobile elevating work platforms on site.
This is the first time that IPAF's MEWPs for Managers has been conducted in continental Europe. Senior managers, including Riwal CEO Norty Turner, attended the course which was conducted by IPAF certified instructors Robin Monster from Riwal and Jur Kamsteeg, IPAF Benelux business development manager. The course was held as part of Riwal's Strategy Meeting in mid-February in the Netherlands, and the entire management team successfully attained their certification.
"At Riwal, the reason that we exist is to achieve the highest levels of safety, productivity and service through our people," says Norty Turner. "Our business is founded upon safety, and it is an absolutely critical element in everything we do. IPAF's MEWPs for Managers course is an excellent educational tool, and Riwal is committed to supporting and promoting the course to its customers."
IPAF CEO Tim Whiteman says, "We are delighted that a forward-looking company such as Riwal is getting behind IPAF's MEWPs for Managers course and using this training to promote safety and best practice in our industry."
IPAF's MEWPs for Managers course is available from approved training centers worldwide in English, German, French, Italian, Dutch, Spanish and Portuguese. The one-day course is not about operating equipment, but about planning, supervising and effectively managing the use of MEWPs on site. It ends with a written test that candidates must pass in order to obtain a certificate. More details are at www.ipaf.org/m4m