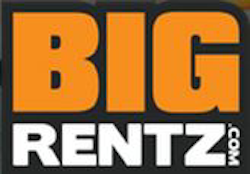 BigRentz.com expanded the number of rental locations accessible from its online marketplace from 1,000 to more than 5,000 in the past year.
The company credits the addition of Vice President Robert Gray as the driving force in the rapid expansion of its network.
Gray attributes the success to aligning BigRentz.com with equipment suppliers. 
"We make it easy for our suppliers to get their equipment to end users they would normally miss," says Gray. "We find and secure thousands of smaller elusive customers and consolidate them into one customer. The growth of our network is showing how equipment providers are rapidly capitalizing on the BigRentz model."
BigRentz.com connects customers around the U.S. to short- and long-term rentals of all kinds of heavy equipment.