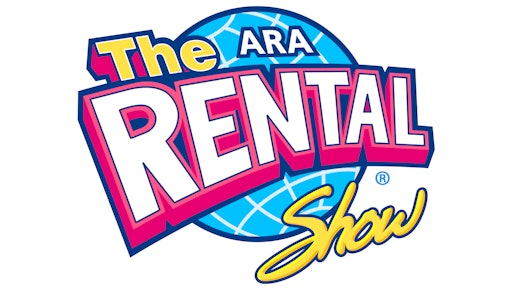 Two rental industry veterans will be recognized for their impact on the industry and become the newest inductees into the Rental Hall of Fame next February.
Angus W. Mercer and Allen L. Morehead will be formally inducted during the keynote session at The Rental Show in New Orleans.
The American Rental Association created the Rental Hall of Fame in 2000 to foster an appreciation of the historical development of the rental industry and the leaders who have made the industry what it is today. Each year, nominations are accepted to recognize individuals who have made a substantial impact on the industry at the national or international level. The keynote session is scheduled for Monday, Feb. 23, from 8 a.m. to 10 a.m.
Here is more on the two newest inductees.
Angus W. Mercer
Throughout more than 40 years in the rental industry, Angus W. Mercer of Charlotte, N.C., was president of Contractor Service and Rentals (CSR), president of the southeast division of Grace Equipment Co. and chairman of Mercer Equipment Co.
By many accounts, Mercer and CSR were one of the first to offer the option to rent rather than buy equipment, beginning in the 1950s. It became a very successful option.
Mercer built CSR to eight stores in North Carolina and South Carolina that generated $21 million in annual rental and sales in 1981, when he sold the company to Grace Equipment. He continued as president of the southeast division, which he increased to 18 locations with more than $60 million in receipts.
In 1990, he began Mercer Equipment with his sons-in-law and served as chairman. The company was sold to United Rentals in 1997, when it had annual sales of $14.5 million.
Mercer also brought innovation to rental. In 1956, he began using mechanical accounting machines for tracking each individual item in CSR's rental fleet. The program captured such data as cost, income, maintenance, utilization and return-on-investment, and served as a management tool. He also required each candidate for employment to go through a testing program, which was a first for the industry. These and several other innovations increased efficiency for the company plus provided better employees, as well as helped shape the rental industry in a way to continue its rapid growth.
Allen L. Morehead
Allen L. Morehead of Ace Rents in Lancaster, Pa., became involved in the rental industry in 1970, when he began working for T. Charles McCourt – a 2014 Rental Hall of Fame inductee – at Ace Rents. The two soon partnered and ultimately opened six rental stores in Pennsylvania, Maryland and Virginia, growing the rental industry and providing jobs to many. Morehead also was one of the founders of Rental Service Supply, which later was named RSS Distributors.
He has a long history of volunteer involvement, which began soon after he joined the industry at the grassroots level with the Keystone Rental Association and ARA of Pennsylvania. He became involved at the national level in 1981, when he began the first of three terms that totaled seven years of service on the ARA board of directors through 1998. He also was one of the pioneers of ARA Insurance through his involvement with the development of ARDI, the American Rental Dealers Insurance.
Morehead began another tenure on the ARA board in 2002, when he was elected vice president. He served as senior vice president in 2003, ARA president in both 2004 and 2005 and then as chairman of the board in 2006. He also was on the ARA Foundation board of trustees and was honored with ARA's Distinguished Service Award and the Region Two Person of the Year award.
With a master's degree in electrical engineering, problem solving comes naturally to Morehead and is a skill he's utilized throughout his rental career. His calm demeanor kept the progress of ARA moving forward during his extensive years of service on the board.