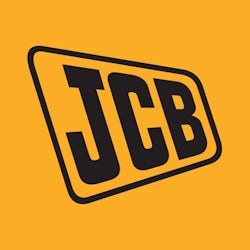 JCB has won one of the biggest engine supply deals in its history after securing an annual contract worth around $7 million.

The milestone agreement will see the company supply Terex GB Ltd with engines to power site dumpers made at the firm's Coventry plant – just as JCB celebrates a landmark 10 years of engine manufacturing.

The engines – made by JCB Power Systems in Derbyshire – will be the latest fuel efficient Ecomax 55kW/74HP stage3B/Tier 4 Final models. Initially, they will power two Terex site dumpers in its range: the TA6 and TA6S.

"The engine supply contract is a major milestone for the JCB Power Systems business," said JCB CEO Graeme Macdonald. "It is one of the biggest engine supply deals in the company's history and is a testament to the reliability and efficiency advantages that the JCB Ecomax engine offers customers."

JCB began producing engines at its plant in Foston, Derbyshire at the end of 2004 and engine production was extended to India in 2011. To date JCB has produced 350,000 engines globally.  JCB engines now power more than 70 per cent of JCB's products. JCB Power Systems is also enjoying growing success in selling engines to other industries worldwide.