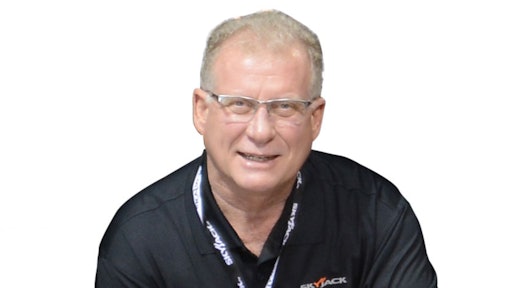 Well-known industry veteran and Skyjack employee Dan Johnson passed away on April 22, due to complications from a previous surgery.
Johnson joined Skyjack as the territory manager for the Florida region in April 2007 and quickly became an integral part of the Skyjack sales team. He leaves behind his wife Patricia and two daughters.
Johnson's wife Patti held a small ceremony for family and close friends at the family home in Florida on Monday, April 27, 2015.
"Dan was a loving father and husband, a great salesman, a true giver and a great friend to many," a press release from Skyjack said. "Please keep Dan and his family in your thoughts and prayers as they go through this difficult time." 
Donations in honor of Johnson will be accepted at www.amethysthouse.org.