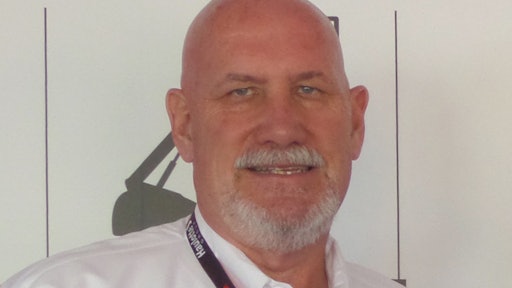 Leroy (Buddy) Dieter, vice president of sales for Haulotte North America, passed away November 13 at his home, with his wife Marybeth by his side. He was 58.
Buddy, most recently known in the industry for his role at Haulotte North America, was a 37-year veteran in the rental and AWP industries. Buddy joined Haulotte North America in 2013. He played a major role in the growth of sales during his time with Haulotte, as well as transitioning the Haulotte North America sales and distribution headquarters to Virginia Beach, VA.
Born in Baltimore, MD, Buddy's career began at a young age as an auto mechanic. He quickly realized he had a gift to fix and maintain equipment. He began his career in the late 1970s as a shop technician at Freestate Industries. From there he grew his responsibilities and gained higher levels of management in both service and sales. Buddy continued his journey and moved on to hold key positions Modern Highlift and Chesapeake Highlift. Along with a close business partner, they started a new AWP equipment company, Lift Inc. This became a successful business venture that was eventually acquired by United Rentals in 1998. While at United Rentals, Buddy held various positions as branch manager, district manager, and regional vice president.
Buddy was highly respected in the AWP and rental industries by customers, co-workers, and competitors. He always put others before himself and will be greatly missed.
Buddy is survived by his wife, Marybeth, their children, Nick, Joe, Christine, Lucas, Madison, Max, and grandchildren Nicholas and Landon.