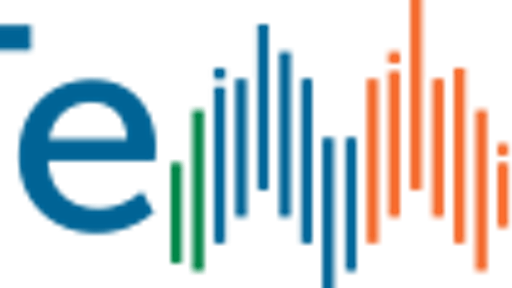 InTempo Software Inc. has announced the launch of three new mobile applications for its RentalMan (now InTempo Enterprise) solution to facilitate rental sales, logistics and operations. Wynne Systems, InTempo's sister company, developed the three applications, which InTempo customers are able to access. The apps can be utilized across a range of mobile devices, including smartphones and tablets. The company will demonstrate the apps and additional enhancements at The Rental Show booth #2315 in Atlanta, GA, this month.
Mobile Sales App: Features include real-time inventory availability and rate information; real-time access to customer information; and electronic signature capture. A salesperson can price and reserve rental inventory at a customer office or jobsite, capturing opportunities that flow directly into the database.
Mobile Operations App: Features include the ability to check equipment in and out as it enters or leaves the yard; image capture with time/date/geo stamp to document equipment condition; and electronic signature capture.
Mobile Logistics App: Features include the ability to report on condition at the time of pickup or delivery based on pre-defined settings by category and class. Drivers can add free-text notes that become a permanent part of the condition report record. This app also integrates with truck dispatch, and includes ETA notifications, driving directions, electronic signature capture and image capture. Drivers can view their dispatch tickets on a tablet while the system tracks each ticket from loading to unloading. 
Dashboard Data / KPI Management: The latest dashboard developments include enhancements that organize data to be more actionable for management. Key performance indicators are a focus of this release.
Matt Hopp, general manager of InTempo Software, said, "These most recent developments respond to the increasingly mobile needs of our users and their own customers. Speed, flexibility and instant access to information are all competitive advantages in today's rental environment, where business is often conducted many miles from the rental location."
Meanwhile, InTempo has chosen The Rental Show to unveil its latest software innovations for the Enfinity (now InTempo Core) system. Core Release 4.0 will be demonstrated at the InTempo booth. The new capabilities are designed to help tool, event and equipment rental businesses deliver an outstanding customer experience while enhancing the efficiency of daily operations:
Handouts – Rental operators can assign an unlimited number of e-documents to inventory at the category level. Handouts can be printed, emailed or faxed to customers at the time of reservation, delivery or contract activation. Examples are operating instructions, safety guidelines and setup instructions.
Enhanced Transmissions – InTempo Core now accommodates the printing, emailing and faxing of transactions simultaneously in a single step. In addition, the system can email any system-generated report at a future date and time, and it interacts with third-party web fax services as an alternative to phone lines. InTempo Core's enhanced transmissions provide significantly more flexibility to satisfy customer preferences.         
Enhanced Reporting – InTempo has introduced new reports, including:
Inventory Loaned
Inventory Borrowed
Serialized Inventory on Rent Value
Serialized Inventory on Work Order Value
Daily Activity
Daily Activity Calendar
Inventory Catalog
Salesperson Commission
In addition, InTempo has expanded on two previously announced integrations: StreetEagle and electronic signature capture. StreetEagle now updates InTempo Core's delivery and pickup screen with GPS-sourced data automatically. InTempo also announced the launch of three new mobile apps for its RentalMan (now InTempo Enterprise) system to facilitate sales, logistics and operations. 
Matt Hopp, General Manager of InTempo Software, said, "We are continuing to leverage the insights of our customers in developing new capabilities that modernize the rental process. Our focus remains on helping independent rental operators leverage their trade area, asset mix and customer relationships through technology. Core Release 4.0 addresses this objective from the rental customer's perspective."
InTempo's vibrant user community includes hundreds of rental system users in the United States and Canada who rely on the company's technology to manage single and multiple locations. For more information: www.intemposoftware.com.