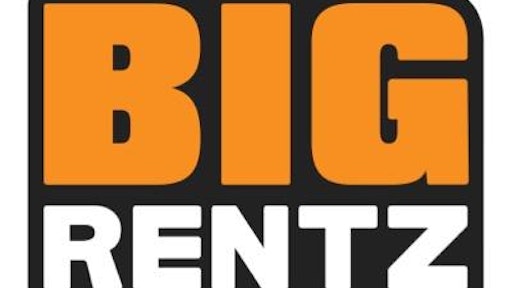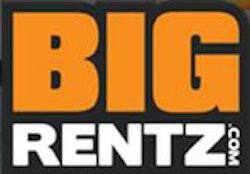 BigRentz has announced the launch of its online customer portal that will make it easier for BigRentz customers to view and manage all of their equipment rentals from any device, anytime. The responsive-design portal does not require any software downloads, and adjusts to fit any screen, providing customers a consistent experience whether accessing their accounts on a smartphone, tablet or a desktop computer. 
"Whether you are managing a warehouse, operating a logistics project or in the middle of a movie shoot, you will have access to all the equipment you will need through our online Customer Portal," said Dallas Imbimbo, president and CEO of BigRentz. "The portal was born from thousands of conversations and daily interactions with our customers who wanted a single location to manage their rental activity through BigRentz. This makes the equipment rental process as easy as possible for our customers."
Imbimbo added, "In just a few clicks, our customers can place an order and schedule equipment for a project. No need to call several vendors, research equipment online or wait on the phone to negotiate rental terms. Companies can get everything done through our Customer Portal, which is one more way we are empowering our customers with the right tools for their equipment rental needs."
Among the features included in the Customer Portal are the following:
Request a Quote – Customers can quickly select the equipment they need, submit the required reservation details and request a price for everything from equipment to hauling.
View Rental Status –Customers have the visibility to all the details on their rentals, from delivery times to pickup dates or the status of pending reservations.
Terminate Rentals – Customers can easily release their equipment for pickup with the click of a button and instantly receive their termination number in the portal.
Extend Rentals – If customers' projects are running long, they can modify the end date and extend the rental period.
Report Issues – Customers having issues with the rental equipment can report problems through the portal, providing a single location for ongoing correspondence regarding rentals.
Real-time Notifications – Customers and their jobsite contacts receive real-time emails/SMS notifications regarding their rentals delivery and pickup status.
Additional information about the BigRentz Customer Portal is available at BigRentz.com.