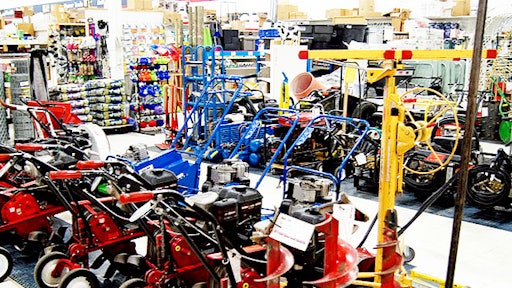 Giffin Rental

Bobcat Company has expanded its dealer network with the addition of Bobcat of Ventura, an authorized new and used sales, rental, service and parts provider of Bobcat equipment. The dealership is the newest addition to Goleta, California-based Giffin Rental and is located in Ventura, California.
Giffin Rental has specialized in buying, selling, and renting construction equipment for 90 years, making it the longest-running company in the Goleta Valley. Bobcat of Ventura will offer a full lineup of Bobcat equipment to their customers in the counties of Ventura and Santa Barbara.
"Bobcat is an industry leader and provides quality equipment for the most challenging of jobs," said Justin Barnes, general manager of Bobcat of Ventura. "We are excited to partner with Bobcat because that means less downtime and more productivity for all our customers."
Bobcat of Ventura will serve a variety of industries, including construction, recycling, landscaping, demolition, equine, ranchers, farmers, homeowners with acreage, and more.
"We offer everything from aerial machinery to dirt equipment, and we strive to provide the best service to our customers. We want to build lifelong relationships with the people we serve, and that's why we are thrilled to partner with the Bobcat brand," Barnes says.