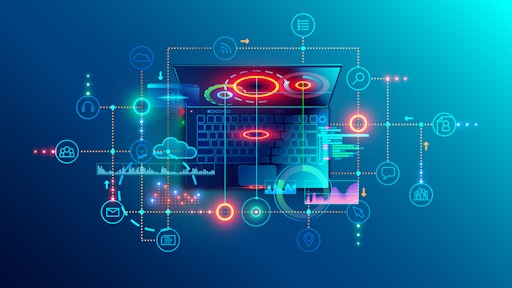 AndSus @ adobe.stock.com
This article was adapted from its original version, "How to Identify the Essentials for Your Equipment Rental ERP?," on the To-Increase website with permission from the company and author. 
You're in the rental business. Competition is tough, regulations are stringent, and customers can be demanding. What you need is a software solution to support you and all of your business needs, but it seems too confusing or expensive.
It's difficult to decide what you might need because all the features that are part of the equipment rental solutions sound important, but they can also add to the overall expense. You wish somebody would guide you on the must-have features and the good-to-have capabilities. Sound familiar?
We face these questions and doubts from our customers all the time. It is indeed a tough decision, as you need to be able to make a distinction between the absolutely necessary factors and the luxuries of equipment rental software. In this article, we'll take you through the various features that an equipment rental software solution has, and dive deeper to identify the ones that are essential and those to skip. 
The Features of an Equipment Rental Software Solution
Project Management
Equipment rental companies often have customers coming to them with rental requests that are for a whole project and not just one piece of equipment. As a result, the rental company has to manage a complex array of equipment rented for different periods.
There could be a need to provide operators for some of the equipment, and the return time would be different for each. You will need to deal with these factors and still streamline operations and improve productivity for which you need the right equipment rental solution. With the project management feature, you can have accurate and updated information on budget for the entire rental project.
The Verdict
Project management is a must-have feature for your equipment rental business!
Customer Relationship Management
We can all agree that customers are the focal point for any business, and the rental business is no different. The expectation today is not just limited to the delivery of a product or service, but is all about personalized service. In the equipment rental business, this expectation can translate to special rental packages, on-time payment discounts, pick up and drop off at convenient locations, priority service, and overall a personalized experience. Your equipment rental CRM solution can help you do all this.
A CRM solution can help you track customer behavior and interaction patterns to help your team provide a consistent and helpful experience at all times.
The Verdict
CRM is essential for the survival of your equipment rental business by providing repeat customers—and new ones, too —a delightful experience. This is a must-have feature.
Transport Planning
Transportation planning, logistics, and complicated delivery schedules are the norm in the rental industry. Transportation management is a vital aspect of your equipment rental business, and your software solution should help you with this aspect.
The Verdict
Transportation is a must-have feature in your equipment rental software solution.
IoT
Today, the world has moved away from mere communication to an even deeper connection, and IoT, or the internet of things, is representative of that. The effect of IoT can be seen in the rental industry in multiple facets. By embedding sensors in your equipment, you can track usage and bill your rental customers for any extra time or track locations to make transport planning easier. You can calculate the revenue gains and savings that rental IoT can bring to your business with ease.
The Verdict
Rental IoT is a good-to-have feature, and you should think about investing in this as your business expands.
Mobility
The world has become a smaller place, with a large part of that being due to the Internet and mobile networks. Mobility can play a significant role in the equipment rental realm, as providing staff easy access to the information they need for equipment out on rent can be pertinent to success.
What's more, mobility also quickens the billing process for quicker revenue generation. Your team would also find it easier to pass on updated information to customers without depending on the back office to send them updated data. Having mobile access eases the process of recordkeeping and provides a more effortless channel for two-way updates between different locations and customers.
The Verdict
Mobility is a must-have feature that will ease the pressure of rental operations. 
Business Intelligence
In any business, intelligence and insights into what is happening within the company and the industry help management make informed strategic decisions. Today, many rental solutions offer business intelligence as a feature. These insights come in the form of reports that encapsulate information like asset usage, maintenance logs, locations, industries with high demands, types of rentals that had the lowest and highest demand, etc.
The Verdict
Rental business intelligence is a good-to-have feature that can help you make informed decisions.
Rental Kits and Intercompany Rentals
As we mentioned in the section about project management, rental kits and intercompany rentals are another aspect that can complicate your operations. Rental kits refer to products that have to be rented out together. For instance, if you are renting a heavy duty crane, then you will need to rent out a winch so you can use it for lifting heavy loads. Or if you're renting a concrete mixer, then you need a dump truck as well.
When your business rents out equipment that works in tandem with other assets or when you have customers requiring intercompany rentals, this feature can come in handy.
The Verdict
We cannot give a definite verdict for this feature as it depends on the kind of rental deals your company offers. If your company is into rental kits and intercompany rentals, then this feature could be useful.
Equipment Lifecycle Management
Equipment, machinery, and assets all have an exact lifecycle, and as an equipment rental company, you have to be able to track those lifecycles properly and manage them. At each stage of an asset's lifecycle, you have to take specific actions to ensure that it is in top working condition.
For instance, when an asset has been used for a particular number of hours, it will need servicing. Or you will need to use a specific type of lubricant to keep it working well. At the end of the lifecycle, you will need to prepare to invest in a new one and arrange for the disposal of the original. 
The Verdict
Equipment lifecycle management is a must-have feature for your rental business.
Before you make your final decision…
The verdict is out, and now you know what features are must-haves and which ones are good-to-haves in your equipment rental software solution. The next step is to look at the cost of equipment rental software and select the solution provider you are most comfortable with.
However, before you do that, ask your team to answer these questions:
What are their biggest problem areas (logistics, asset management, billing and collection, transportation, intelligence) when it comes to daily operations in your rental business?
Which is the sector (construction, government projects, transportation, infrastructure, power projects) that brings the highest amount of business?
What do customers tell them about the competition?
What are their main roadblocks to working better if/when they are out in the field?
Which tasks do they find the most time-consuming, but with the least value-add?
Once they answer these questions, you can contact a solution provider and ask them what their product can do and how they can help you address these problems.