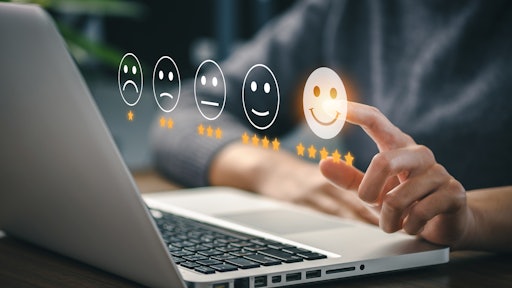 @Deemerwha - adobe.stock.com
To kick off this month's column, I'd like to start with a question: How would you rate the overall customer experience of your rental store?
The overall experience can encompass your pickup and drop-off processes, the state of your equipment, the appearance of your rental facility and signage, the intuitiveness of your website, the friendliness of your staff—and the list goes on.
We asked all of those questions and more to the contractor behind this year's Renter's Review: Southern Sun Landscaping in Roanoke, Va.
Overall, the company had glowing review for its local rental center. You can find that story and glean tips on how to improve your overall customer experience here.
In addition to our Renter's Review story covering customer relations, our business management department digs into how one rental company keeps its customer service game strong; our construction department discusses how rental companies can help customers choose the appropriate attachment; our general tool department lays out how rental companies can help end users get the most of their floor grinding equipment; and our aerial lift equipment department details how adding spider lifts to an aerial fleet can increase rental companies' revenue.
To round off the discussion on customer relationships, our columnist Dick Detmer describes how creating solid customer relationships can help rental companies increase their bottom line. I'm quite sure you, our readers, will find his advice useful—you can find his column here. And, as always, you can find our Rental Snapshot (this time on Robertson Rent-All in Ontario, Canada) here.
Circling back to my original question—how do you think your rental store holds up in the eyes of customers? Is there anything you do to enhance your customers' experience? What improvements would you like to make? I'd love to hear your thoughts—and I'm sure your fellow readers would, too. Email your ideas to [email protected] or connect with me on LinkedIn by following the QR code.
And be sure to look out for next month's issue, where we will present our annual Business Survival Guide.
Until next time!
https://rnt.news/oqsiis