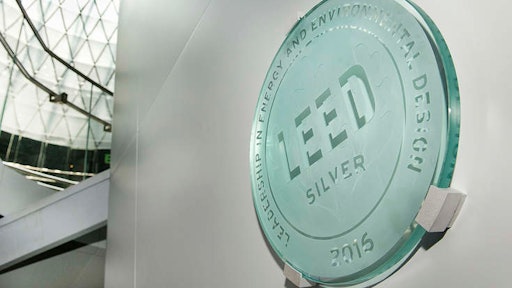 Over the last 20 years, LEED has become the dominant U.S. green building design standard and is the most influential standard of its kind globally. This is an extraordinary achievement and has made for healthier, more productive and greener homes, workplaces, schools, hospitals and public spaces for tens of millions of families, students and workers.
But LEED has not kept up with the accelerating urgency of climate change or the availability of low and no-cost ways to deeply cut carbon — particularly from steep declines in the cost of clean energy options (such as the 60 percent cost reduction of residential solar since 2010) — that make these now the cheapest electricity source in most states. The rapid growth in the ability to buy onsite and offsite solar and wind under a power purchase agreement (PPA) structure allows LEED building owners to buy carbon-free power at a fixed price at or below conventional utility rates. These onsite and offsite wind and solar options allow most LEED buildings to switch to 100-percent, zero-carbon power at low or no cost — and in many cases can reduce the future cost of electricity (PDF).
However, in a world of accelerating climate change and fossil-fuel-funded denial, LEED has failed to maintain a carbon leadership role. LEED v4, the current version of LEED launched in 2013, was not stringent enough for 2013 — let alone for 2018. Many buildings receiving LEED Silver, Gold and even Platinum ratings deliver an anemic 15 or 20 percent lower energy use and CO2 reduction. Science dictates that serious green building standards today must deliver large reductions in CO2, and LEED must step up to this.
Read more on how LEED can be updated to address climate change.