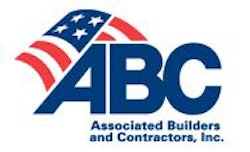 The International Code Council (ICC) on Nov. 6 announced its model green building code, the International Green Construction Code (IgCC), has been finalized after a two-year development phase. Although many jurisdictions have already adopted IgCC, the full code will not be published until March 2012.

When adopted by a jurisdiction, IgCC applies to all commercial buildings, both new and existing, and all residential buildings over three stories. In addition to mandatory requirements, which represent the bulk of the code, jurisdictions may include their own requirements and, in some cases, make exceptions to the code. Jurisdictions also must require individual projects to implement "electives," which once chosen by the project owner, become enforceable requirements for the building.

Some of the issues the fixed requirements cover include: site development and land use; material resource conservation and efficiency; energy conservation, efficiency, and atmospheric quality; water conservation and efficiency; indoor environmental quality and comfort; and commissioning, operations, and maintenance.

The code also is written to streamline with other international codes, including the International Building Code already enforced throughout the U.S.

In addition, the Associated Builders and Contractors is working with the ICC to develop a plan to educate members about the new code.

For more information, visit the ICC website.