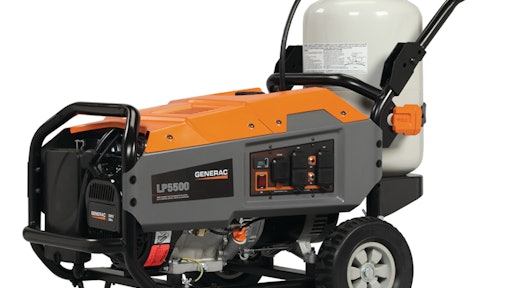 Propane-fueled 5.5-kW portable generator
Propane tank integrated into the frame, eliminating manual tank handling
Mounted wheels for easy portability
Brought to the market with the support of the Propane Education & Research Council (PERC)


Note: The Generac LP5500 is not Occupational Safety & Health Administration (OSHA) compliant. If an accident were to occur on the jobsite, an OSHA inspector would inspect the site to see if it is OSHA compliant. While smaller jobsites may not be regularly inspected by OSHA, they are still subject to following OSHA compliance.
Request More Information
Fill out the form below to request more information about
Generac LP5550 Portable Generator