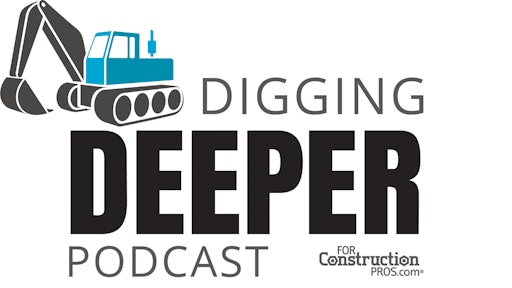 Listen to this Digging Deeper podcast to learn more about Talbert Manufacturing's expansion and focus on customer needs.
If you're in transportation, construction, agriculture or any other similar field, you probably know the name Talbert Manufacturing. The company has provided heavy capacity trailers and specialized transportation equipment to customers since 1938. Equipment Today Editor Becky Schultz got a chance to speak with Talbert's VP of Sales and Marketing Troy Geisler, Sales Engineer Russell Losh, and Dealer Development Manager David Henderson about the company's recent expansion and constant focus on customer needs.
Facility Expansions Enable Better Customer Care
Geisler shared that Talbert recently expanded facilities in its Rensselaer, IN, and Liberty, NC, locations. The North Carolina facility was doubled in capacity to nearly 120,000 square feet. According to Geisler, this has led to the elimination of wasted movement, fewer interruptions during the manufacturing process, a decrease in mistakes and smoother production.
Talbert Manufacturing Cuts Ribbon on Expanded North Carolina Facility
For customers, it means Talbert is now able to place an even stronger focus on considering customer demands, meeting their needs and ultimately building better products in a shorter amount of time.
Losh also said that the expansion in Liberty will allow Talbert to extend its reach to markets throughout the country. When the company had smaller facilities, it couldn't produce as many units as it now can, he explained. This new growth means that more customers will have access to Talbert products, as more equipment will be available in more markets.
Talbert Transportation Equipment
Talbert is widely known for its comprehensive array of trailers and other transportation equipment. Some of the manufacturer's trailer types include:
Low bed
Double drop
Roller paver
Traveling axle
Hydraulic tail
Tag-a-long
Tilt deck
Military
Tank hauler
Utility
Towing
Recovery
Building material
Pipe hauling
Hazardous material
Multi-axle configurations
All other kinds of commercial trailers
In addition to trailers, Talbert offers parts and accessories for all its trailers.