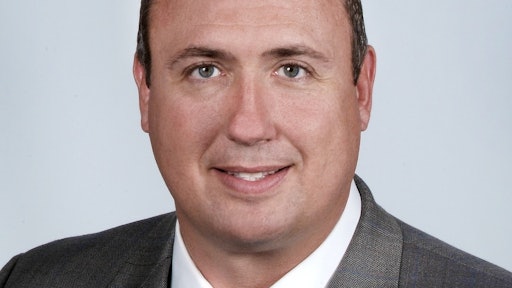 Talbert Manufacturing, a manufacturer of specialized heavy-haul trailers and transportation equipment, has promoted Troy Geisler to vice president of sales and marketing. Before his promotion, Geisler was the company's Great Lakes area sales manager.
Geisler will be responsible for developing strategies to achieve the company's long-term goals, as well as leading the sales team and dealer channel to support customers with quality products and a high level of customer service.
"Troy has a strong understanding of dealer and customer logistics challenges, which he solves with our high-quality trailers and services," said Andy Tanner, Talbert president. "He also has an ambitious vision, which we'll integrate as we continue to meet the heavy-haul needs of customers in a variety of industries."
Geisler brings more than 10 years of sales and marketing experience in the trailer industry to his new role. For the last two years, he was Talbert's sales manager in the Great Lakes region, which includes Minnesota, Wisconsin, Illinois, Michigan, Indiana, Ohio and Kentucky. In that role, he worked with dealers to promote, specify, customize and sell trailers that meet their customers' application needs. Prior to that, he was a trailer sales and leasing representative at ILoca Services, Inc., Naperville, IL, for six years. He also was a sales and marketing coordinator at Vanguard National Trailer Corporation for three years in Monon, IN.
"I look forward to working with our dealers and listening to customers' demands for heavy-haul trailers and transportation equipment," Geisler said. "I'm also excited about the opportunity to grow the relationship with our suppliers and the Talbert sales team, since they are pivotal for Talbert's ongoing success."
Geisler earned his bachelor's degree from Purdue University in West Lafayette, IN. He and his wife, Amy, have three children.