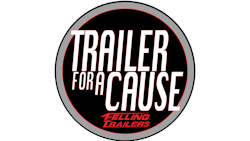 Felling Trailers

Felling Trailers, Inc. is conducting its seventh annual online auction of an FT-3 drop deck utility trailer to benefit a non-profit organization. Felling Trailers wants to generate awareness about childhood cancer along with the research funding and resources that Children's Cancer Research Fund (CCRF) has to offer those individuals and families it affects. Thus, Felling Trailers manufactured and painted one of its most popular trailers CCRF's signature grey color that displays the CCRF emblem to be auctioned online for eight days at the end of September. One hundred percent of the winning bid will benefit the Children's Cancer Research Fund.
Felling Trailers will kick off the auction on Saturday, September 28th at CCRF's Time to Fly 5K walk that takes place in St. Paul, MN, at Como Regional Park. The CCRF FT-3 utility trailer will be on display at the day-long event along with auction information. The auction will run for eight days and will be "live" from Saturday, September 28th at 12:00 PM CST until Saturday, October 5th at 12:00 PM CST. The online auction can be viewed at https://www.felling.com/our-company/trailer-for-a-cause/. Arrangements to be made for pick up at Felling Trailers' manufacturing facility or delivery (freight extra).
Felling Trailers

Several Felling Trailers' suppliers have joined in to support CCRF through sponsorship of the trailer build, from lighting to tires, to paint. The 2019 Trailer for a Cause sponsors are:
Trans-Texas

PPG Industries

Dexter

Sealco

Peterson

Industrial Wood

Demco
In previous years, Felling's Trailer for a Cause has raised money for:
Minnesota Ovarian Cancer Alliance

Special Olympics Minnesota

American Brain Tumor Association

Act on Alzheimer's

Pancreatic Cancer Action Network

Bright Pink
About Children's Cancer Research Fund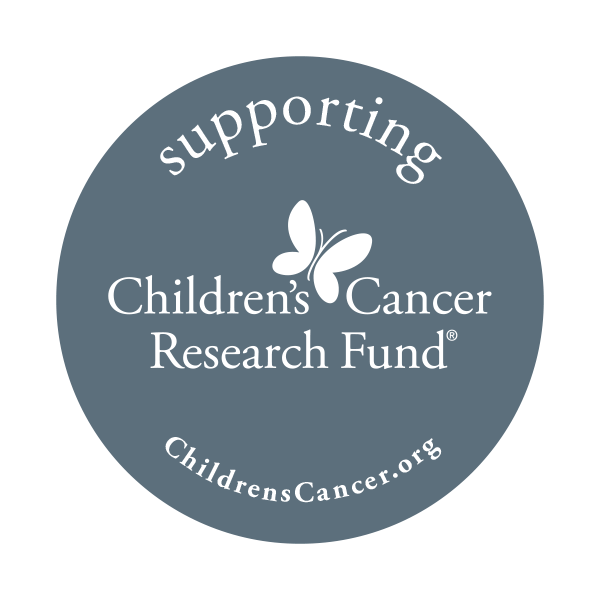 Children's Cancer Research Fund is a national organization dedicated to curing childhood cancer by investing in the most effective research, collaborating with the most talented minds, inspiring and educating advocates worldwide to take action, and supporting families. Children's Cancer Research Fund invests in groundbreaking research that is leading to better treatments and cures for children with cancer. CCRF also funds vital family support services and advocates for childhood cancer education and awareness.
Since 1981, CCRF donors have helped fund research that has revolutionized the way childhood cancer is treated worldwide. Children's Cancer Research Fund is a national nonprofit, and thanks to donors and partners around the country, has contributed $170 million to research education and awareness, and quality-of-life programs for childhood cancer families. CCRF believes kids deserve safer, less toxic treatments, and is committed to funding groundbreaking research and services that enhance healing and care. Visit childrenscancer.org or call 877-457-1091 to learn more.