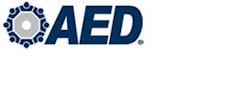 Buried in the 1,603 page, $1.1 trillion legislation keeping most of the government funded well into next year is a special present for groups concerned with the Federal Motor Carrier Safety Administration's (FMCSAs) new hours of service (HOS) regulations for truck drivers.
The so–called "CRomnibus," which President Obama is expected to sign this week, avoids another government shutdown and contains relief from the HOS "restart rule." The legislation reverts back to the restart provisions in effect from 2003 to 2013.
Specifically, the legislation suspends the requirement that all qualifying restarts contain two consecutive rest periods of time between 1 a.m. and 5 a.m., and that a restart may only be used once every seven or eight days depending on the how the work week is measured. Drivers may once again restart their weekly hours by taking at least 34 consecutive hours off-duty, regardless of whether or not it includes two periods of time between 1 a.m. and 5 a.m. A driver can also utilize the restart more than one time per week, if necessary.
The new provisions will go into effect once the bill is signed by the president and will last until Sept. 30, 2015, the end of the fiscal year.
AED will continue to work with our allies at the American Trucking Associations and on Capitol Hill to ensure equipment distributors aren't adversely impacted by HOS regulations.