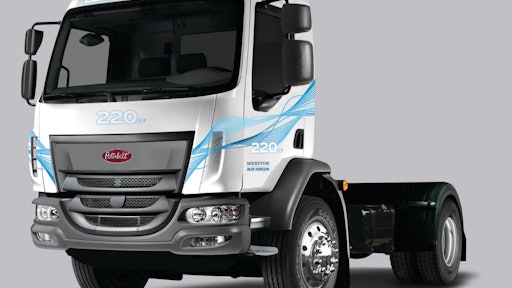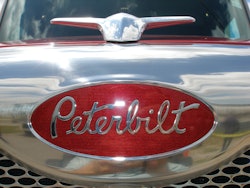 The 220EV joins the previously announced Model 520EV and the Model 579EV in the Peterbilt electric vehicle lineup. 
"Peterbilt has been at the forefront of truck electrification, and adding the medium duty platform to our electric truck line-up was a natural evolution of our development plan. We will now have trucks in the three applications where electric powertrains may have a return on investment for our customers." said Peterbilt General Manager Jason Skoog. "Today, we have Model 520EV's and Model 579EV's on the road with customers, experiencing real-world environments and performing well. In addition to the customer field trials, Peterbilt is engaged in validation testing at the PACCAR Technical Center (PTC) in Mount Vernon, WA. Data collected during customer trials and testing at PTC will be used to ensure that Peterbilt EV's meet the same rigorous standards as our current trucks."
The zero emission 220EV is powered by two TransPower battery packs with a total of 148 kWh and a Meritor Blue Horizon two speed drive eAxle. It features a range of 100 miles and a recharge time of one hour when using a DC fast charging system, making it an option for local pick-up and delivery operations, while still providing the premium performance and driver experience customers expect from Peterbilt. 
Peterbilt will begin delivering the 220EV in the summer of 2019 and will put a total of six in to service this year with a major customer.