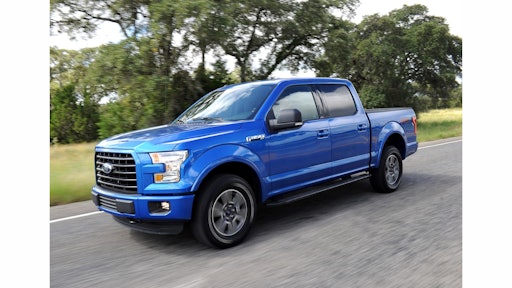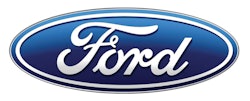 The new 2015 Ford F-150 is the big winner of Kelley Blue Book's first-ever KBB.com Best Buy awards, earning both Overall Best Buy and Truck Best Buy prizes.
"The 2015 Ford F-150 is a revolutionary vehicle in a segment in which even evolutionary change is viewed with skepticism," said Jack R. Nerad, executive editor, Kelley Blue Book. "The bold decision to lighten the vehicle's structure radically was not just of value in itself, but also was the key enabler to an innovative line of powertrains that will result in significantly better capability than the prior F-150. What so impressed us at Kelley Blue Book was the fact that the new technologies incorporated into the 2015 F-150 all offer obvious and substantial consumer benefits. We believe that is the key reason the new F-150 will cement its place as the No. 1 vehicle in its segment."
Best Buy award finalists were chosen on a set of criteria intended to identify overall vehicle quality and value, based both on proprietary Kelley Blue Book metrics and the expert evaluations of the KBB.com editorial staff. The awards are the culmination of a yearlong regimen of expert vehicle evaluation and testing of nearly every new vehicle available in America, along with analysis of a broad swath of vehicle-related data, including vehicle pricing/transaction prices, five-year cost-to-own data (which includes depreciation, insurance, maintenance, financing, fuel, fees and taxes for new cars), consumer reviews and ratings, and vehicle sales information.
"One of our organization's key strengths is its laser-focus on vehicle value, which gives us uncommonly good resources to identify not just good cars but, very importantly, superior buys," accoding to the KBB.com release on the award program