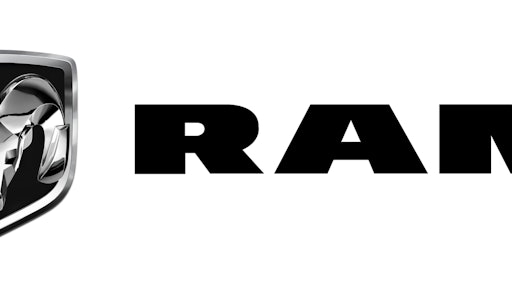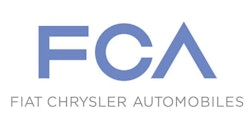 Ram, the "Official Truck" of the Academy of Country Music Awards, is inviting its owners and their trucks to help the brand break a Guinness World Records title for the largest parade of pickup trucks. The event is being held to honor the 50th anniversary of the ACM Awards, which will be broadcast live for the first time ever from AT&T Stadium in Arlington, Texas, Sunday, April 19, at 8 p.m. Eastern time/8 p.m. Pacific time on CBS.

Five-hundred truck slots are available for the "Ram Truck Round-up" parade taking place Saturday, April 18, at AT&T Stadium in Arlington. Ram truck owners can reserve their place in history by registering. Each participating Ram truck will receive up to two tickets for Saturday's ACM Party for a Cause Festival featuring live performances by top country music artists.

A $50 deposit for each ACM Party for a Cause Festival ticket is required to hold a place in the parade, which will be refunded to participants in cash when they check in at the event.

"The 'Ram Truck Round-up' is a once-in-a-lifetime opportunity for our loyal truck owners to be a part of a special record-breaking rally and pickup parade in the largest truck market in the country," said Robert Hegbloom, President and Chief Executive Officer, Ram Truck Brand, FCA – North America.

The Ram Truck Round-up is open to Ram truck owners exclusively. Registered participants must arrive at AT&T Stadium between 7:30-10 a.m. Central time as gates will be closed after 10 a.m. All attendees, including drivers and one guest, must be at least 16 years old and the drivers must have a valid driver's license or photo ID that matches the advance registration information. 
Entertainment at the Ram Truck Round-up will include a special car-crushing appearance by the Raminator monster truck and a chance to meet nine-time Monster Truck Racing Association Driver of the Year Mark Hall. Participants also will receive VIP access to special offers from Ram partners and the first 100 Ram trucks to arrive will receive additional partner giveaways. Expected Ram partners include Bosch Power Tools, Mossy Oak, Tucker Hibbert, Ram Rodeo and Drury Outdoor.

Light breakfast items will be available free for guests who arrive early. No outside food or alcohol is permitted.

Ram Truck Round-up participants receive tickets for Saturday's ACM Party for a Cause Festival. The two-day outdoor music event, taking place Friday, April 17, and Saturday, April 18, at Globe Life Park in Arlington, will include multiple stages for ongoing live country music performances, interactive experiences, a family-friendly country marketplace with vendors from around the country and much more. Country music icons, including many 2015 ACM Award nominees, are set to perform. The festival also will be taped for a two-hour special "ACM Presents: Superstar Duets!," which will air on Friday, May 15, on CBS. Additional information on the event is available at ACMcountry.com.