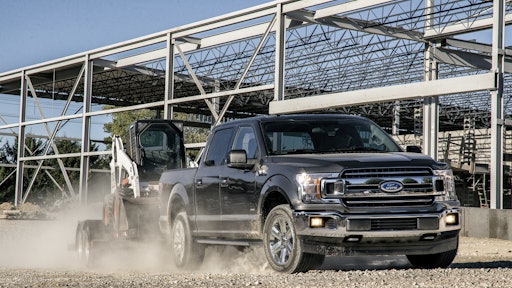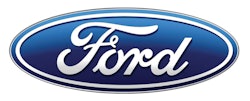 Lightweight advanced materials, plus new engines and an available 10-speed transmission bring 2018 Ford F-150 customers even better performance, capability and efficiency. The latest benefits tie back to Ford's investment years ago in its high-strength, military-grade aluminum alloy bodies and high-strength steel frames. This helped save up to 700 lbs. of weight, allowing customers to tow and haul more with their trucks.
Since then, Ford has expanded high-strength, military-grade aluminum alloy bodies and high-strength steel frames to the latest F-Series Super Duty heavy-duty pickup trucks and Expedition full-size SUV. The weight savings from these strong and lightweight materials is further enhanced by new and improved engines.
V6 Engines Lead The Market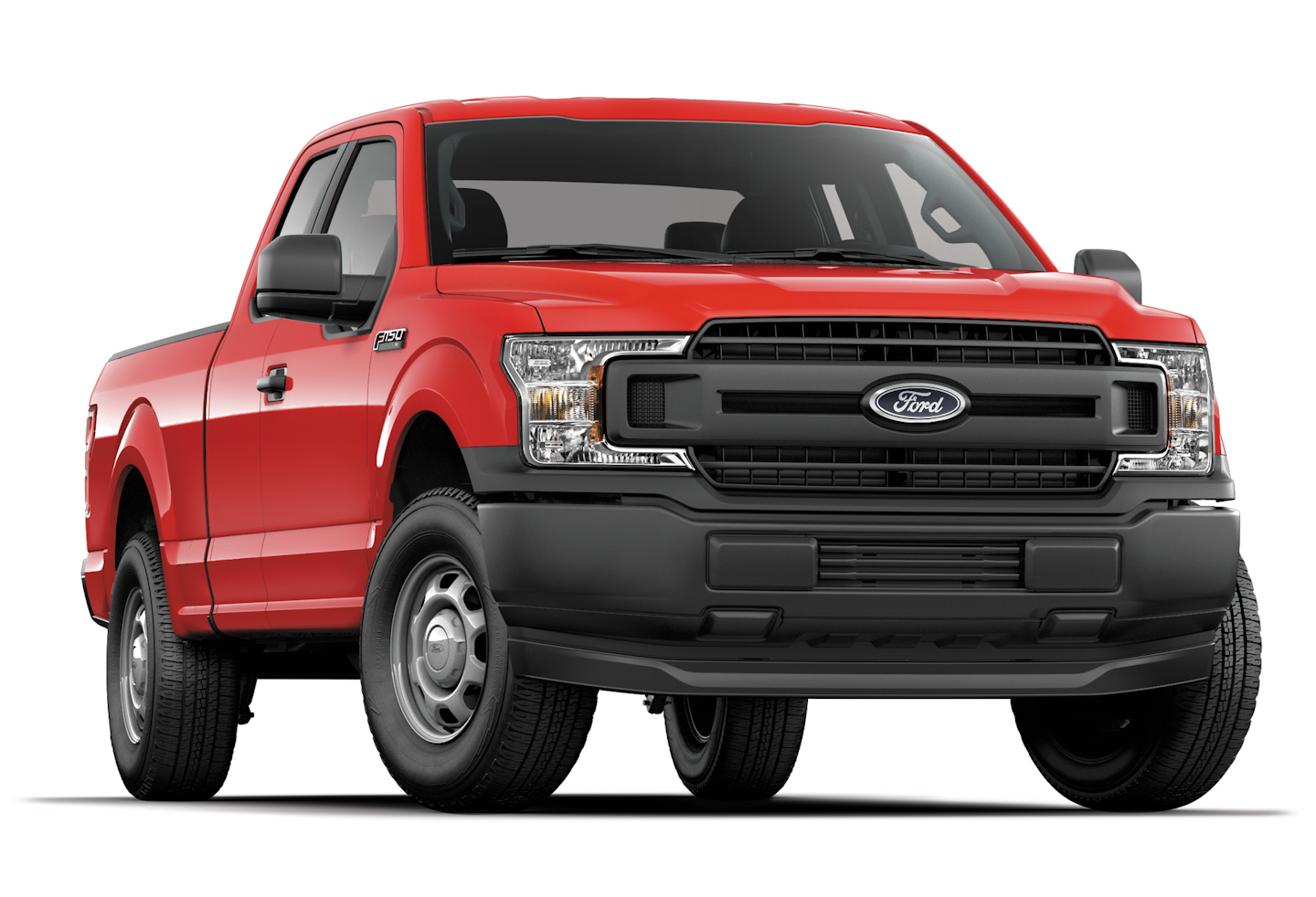 Customers have snapped up 75 percent of new trucks this year with V6 engines. For 2018, the F-150 arrives with an even more capable powertrain lineup and more V6 choices. An even smaller, more efficient 3.3-liter V6 that adds dual port and direct-injection technology to deliver more power and torque than the previous 3.5-liter V6, plus improved projected EPA-estimated gas mileage.
The standard 3.3-liter V6 is projected to offer a 5 percent power-to-weight ratio improvement versus the steel-bodied 2014 F-150 equipped with 3.7-liter V6 – with better anticipated fuel efficiency and performance.
With advanced dual port and direct-injection technology, the all-new second-generation 2.7-liter EcoBoost engine delivers a 25 lb.-ft. increase in torque, and at lower engine speeds compared to a traditional V8. Like the second-generation 3.5-liter EcoBoost that debuted last model year, the 2.7-liter will be paired to a 10-speed automatic transmission for 2018.
The 5.0-liter V8 also is enhanced for 2018. This naturally aspirated engine brings significant upgrades including advanced dual port and direct-injection technology for 10 more horsepower and 13 ft.-lb. of torque. In addition, the engine features spray-on bore liner technology featured in the high-performance Mustang GT350, all to squeeze out even more weight from the aluminum block.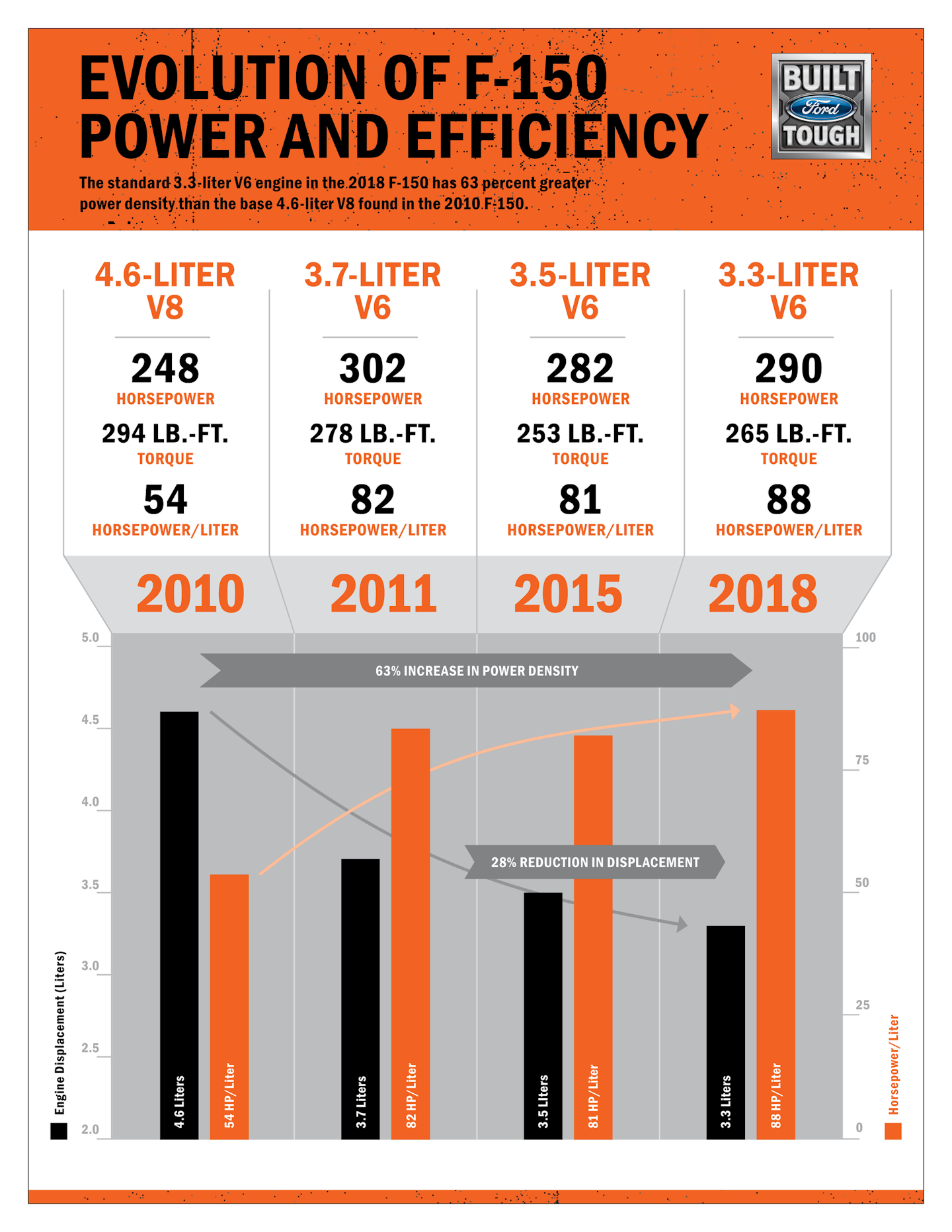 For the first time, the V8 is paired with a Ford-built 10-speed automatic transmission. EPA-estimated fuel economy will be announced closer to market availability.
F-150 adds an available 3.0-liter Power Stroke V6 diesel – designed, engineered and tested in-house – paired with the 10-speed automatic. The first diesel engine offered for F-150 will be available next spring.
In addition to its segment-first 10-speed automatic, F-150 is the first full-size pickup to add Auto Start-Stop as standard equipment across all models and engines.