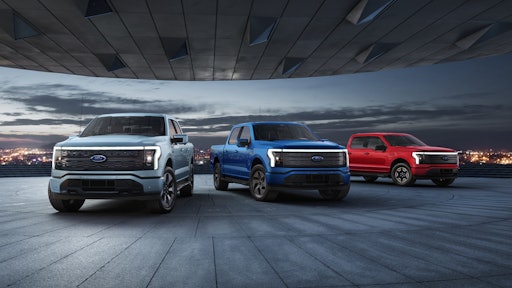 Ford Motor Co.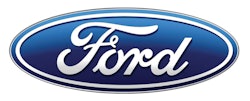 Ford says its F-150 Lightning will deliver a targeted 563 hp and 775 lb.-ft. of torque – the most torque of any F-150 ever, and available at virtually any speed – a high-tech frunk, and the ability to power your job site or home

Ford Motor Co.

Dual in-board motors powe F-150 Lightning's standard 4-wheel drive
All-new frame uses the strongest steel ever put in an F-150 frame and supports a maximum 2,000-lb. payload and up to 10,000-lb. towing capacity
Military-grade aluminum-alloy body, a new independent rear suspension to improve ride comfort

Ford Motor Co.

FordPass app provides seamless access to charging stations and remote vehicle controls; available BlueCruise offers true hands-free driving on the highway
From near instant torque to intelligent towing, to seamless connectivity to software updates, power for your job site to a front truck (frunk) to distribute loads evenly over the chassis, and a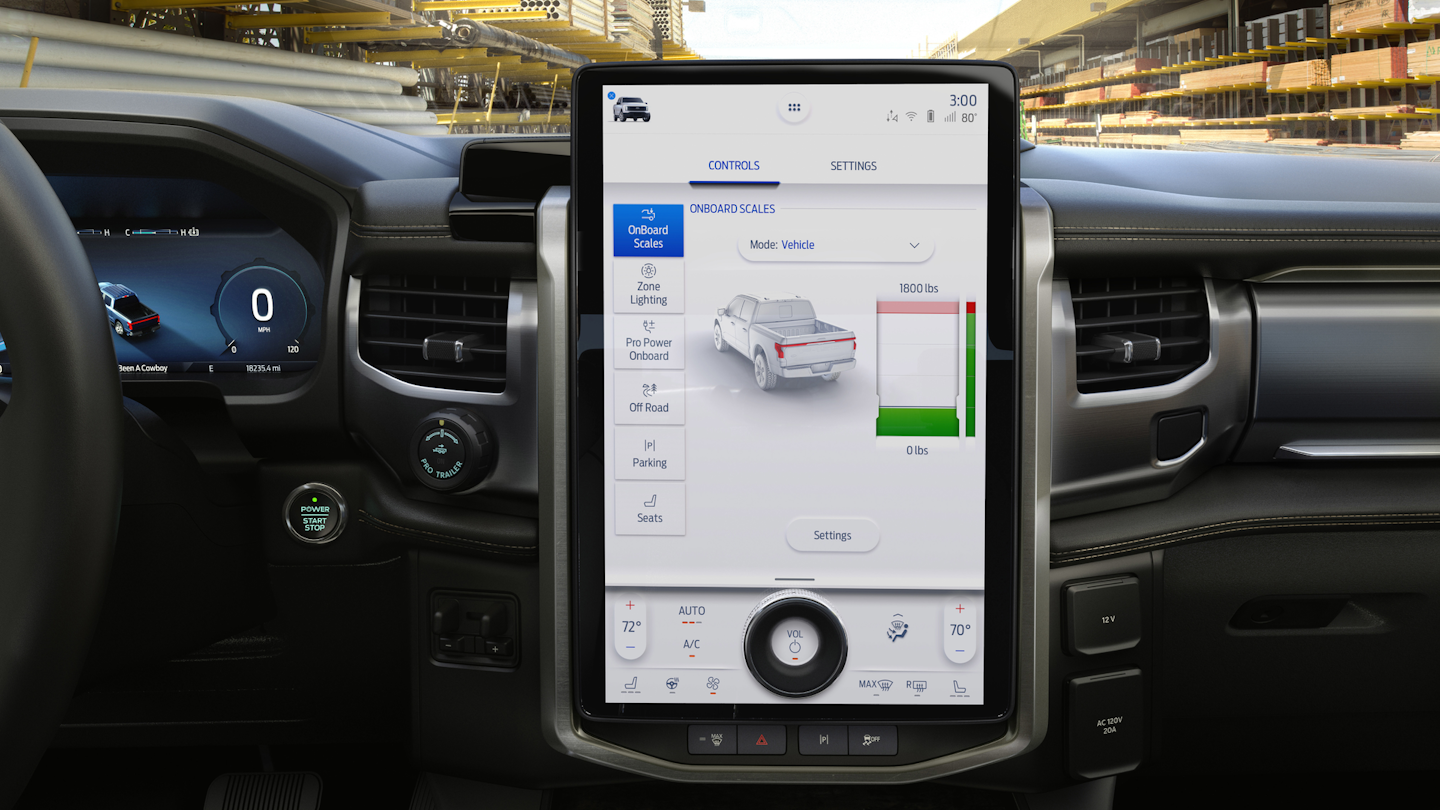 A 15.5-in. touch screen designed to adapt to driver behavior brings the debut of SYNC 4A voice control and wireless connectivity to F-150 Lightning Lariat and Platinum.Ford Motor Co.digital screen that's larger than any currently offered on a full-size truck – Ford F-150 Lightning offers a unique driving and ownership experience.
The commercial-oriented entry model starts at $39,974 MSRP before any federal or state tax credits, while the mid-series XLT model starts at $52,974 MSRP, offering additional comfort and technology.
"It's quicker than a Raptor, with standard 4x4 and independent rear suspension; a power frunk, enough juice to run your house for three days or power an awesome tailgate (9.6 kilowatts); and it will forever improve with over-the-air updates," said Ford President and CEO Jim Farley. "It will be built at the Rouge factory, where Henry Ford changed the world and my grandfather punched in every day."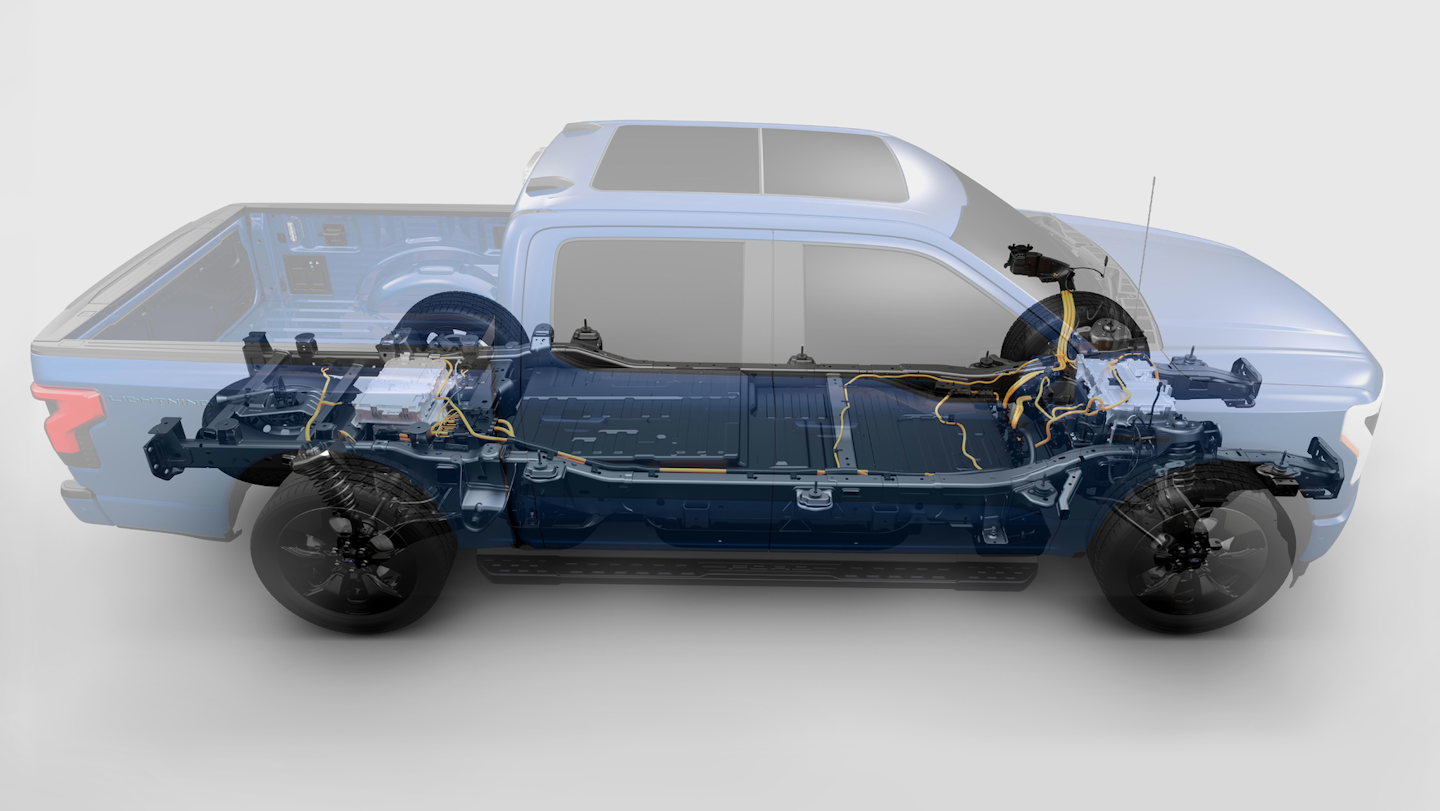 2022 Ford F-150 Lightning power trainFord Motor Co.Based on Ford testing using computer engineering simulations, F-150 Lightning targets 563 horsepower, 775 lb.-ft. of near instantaneous torque (third party verification will come before Lightning's starts selling for Spring 2022.) 
Expect a 0-60 mph time in the mid-4-second range when equipped with an extended-range battery, according to typical industry methodology. F-150 Lightning targets a maximum 2,000 lb. of payload in the standard-range model with 18-inch wheels, and a maximum 10,000 lb. of available towing capacity on XLT and Lariat trucks with the extended-range battery and Max Trailer Tow Package. Low center of gravity improves handling confidence, particularly in slick or uncertain underfoot conditions.
Another example is available Onboard Scales, which uses the truck's sensors to estimate payload and tell customers how much they're hauling. And since payload can impact range, Onboard Scales is integrated with Intelligent Range to help ensure F-150 Lightning gives an accurate estimate of how far you can go.
What about the range?
Smart features make power management easier than ever. Customers receive a FordPass notification if their truck's battery falls below one-third of its total range, and they can even set the truck to stop using Pro Power Onboard if the battery level approaches the distance to the nearest charging station.
All these capabilities are possible thanks to the truck's powerful next-generation lithium-ion battery. F-150 Lightning offers two options: a standard-range battery targeting 230 miles of EPA-estimated range and an extended-range battery targeting 300 miles of EPA-estimated range.
"It really is the smartest F-150 we've ever made," said Darren Palmer, general manager, Battery Electric Vehicles, Ford Motor Company. "F-150 Lightning offers an immersive touch screen, giving our customers all the info they want in an instant – a real-time view of where they're going, what they're hauling or how much real-world range they've got banked. And with Ford Power-Up software updates, the experience is only going to get better."
F-150 Lightning debuts available Pro Trailer Hitch Assist, which automatically controls steering, throttle and brake inputs to make hitching trailers even easier.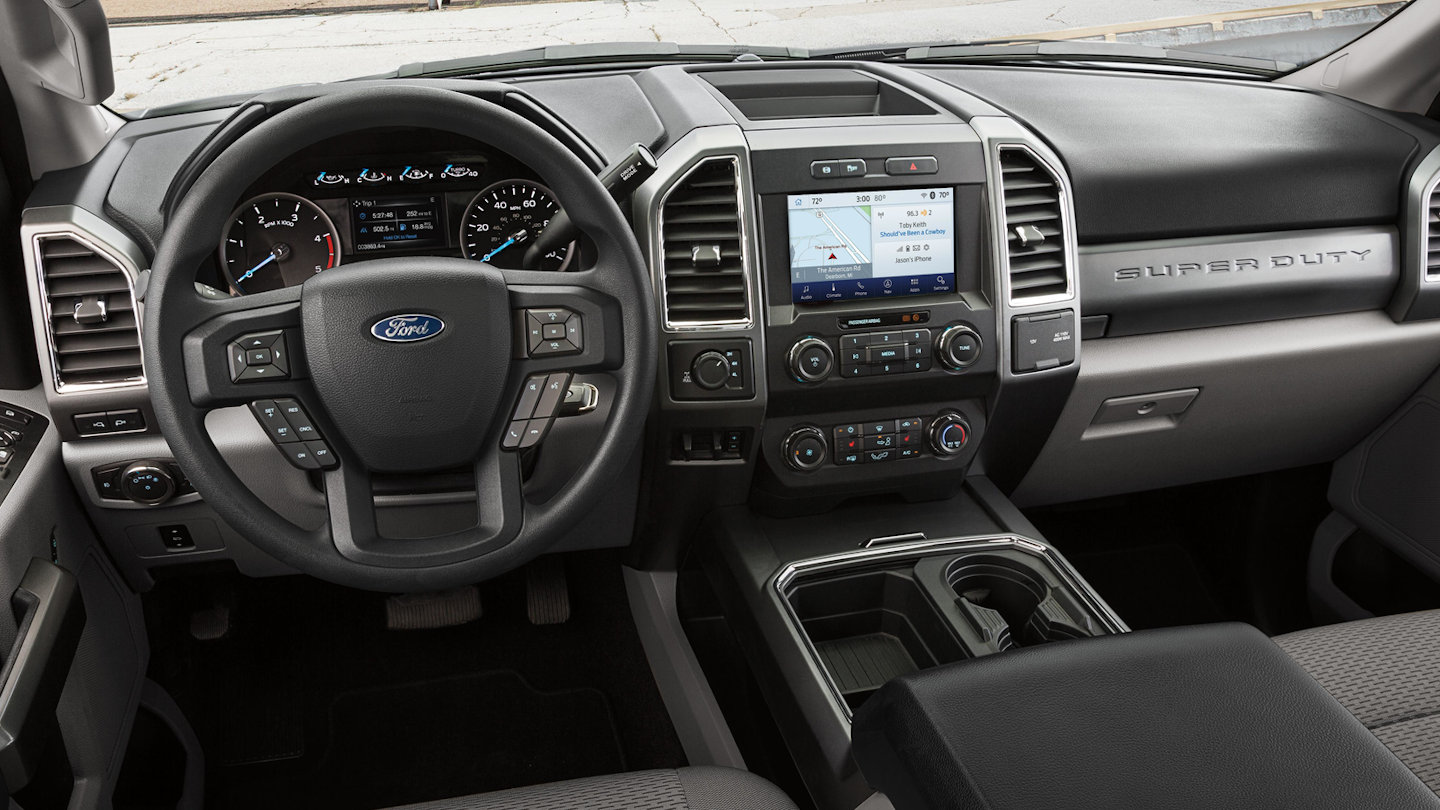 Ford Motor Co.Also making its F-Series debut on select vehicles is available Phone As A Key. When activated, this allows customers to lock, unlock and start their truck without taking their phone out of their pocket or using a key fob.
With enhanced Pro Power Onboard, customers can take advantage of built-in electrical outlets to directly power a variety of tools, electronics and appliances away from home. Standard on base trims is 2.4 kilowatts of power with the option for more, while Lariat and Platinum series come standard with 9.6 kilowatts of power – a combination of up to 2.4 kilowatts available through the frunk and up to 7.2 kilowatts through outlets in the cab and bed. Based on an average 30kWh of use per day, F-150 Lightning with extended-range battery provides full-home power for up to three days, or as long as 10 days if power is rationed, with results varying based on energy usage.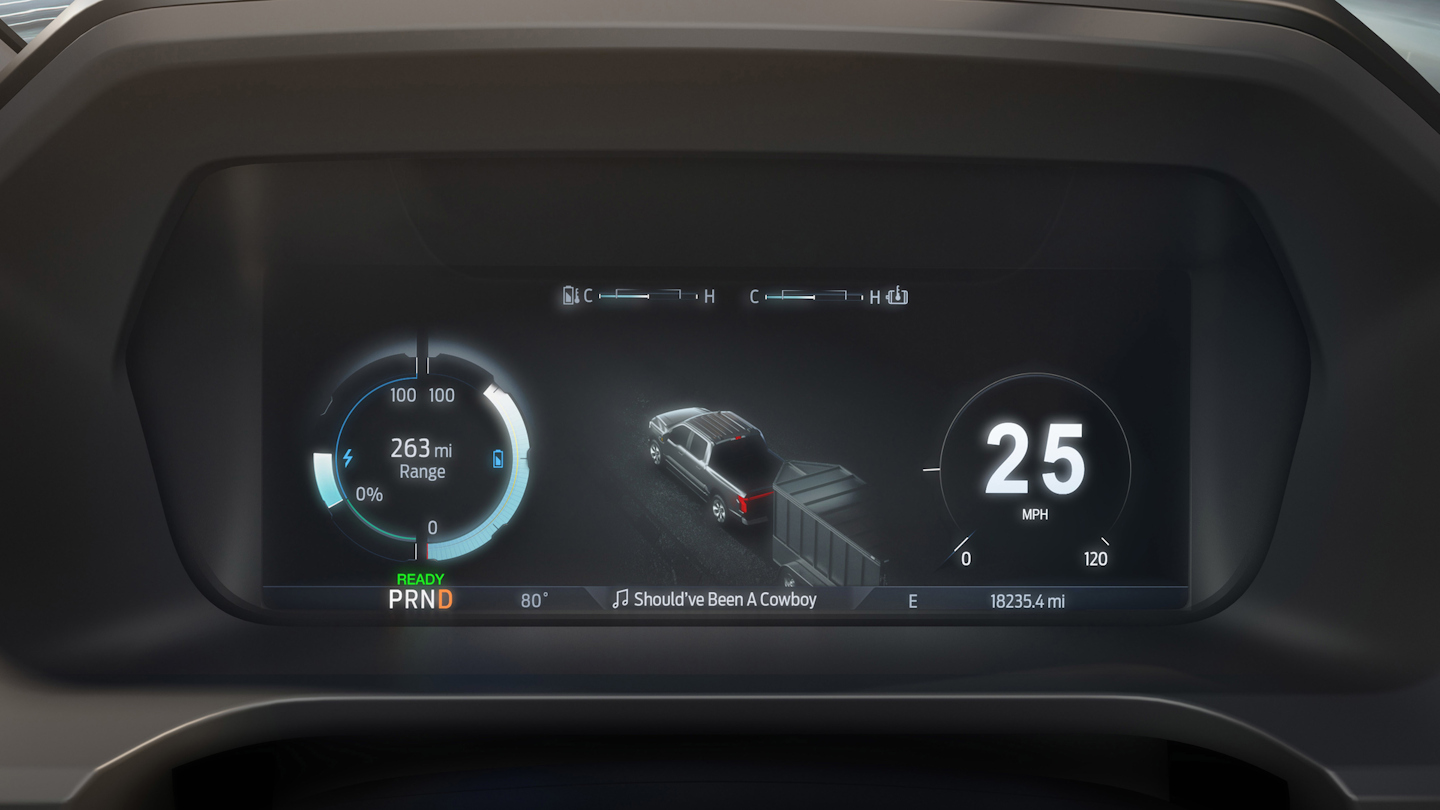 F-150 Lightning customizable data dashboardFord Motor Co.Under the hood is a versatile, high-tech frunk offering lockable storage space that's easily accessible by a powered open and close system. It targets 400 liters of volume and 400 lb. of payload. The water-resistant space is equipped with four electrical outlets, two USB chargers and a drainable floor that can double as a food and beverage container.
F-150 tough
The 4x4 system features four selectable drive modes: Normal, Sport, Off Road and Tow/Haul. Metal skid plates shielding both the battery and inboard motors from tough terrain. The battery is secured inside waterproof casing surrounded by crash-absorption protection and has been tested at temperatures down to minus 40 degrees Fahrenheit.
Ford says the truck towed massive trailers for long durations up and down steep inclines. A liquid cooling system and powertrain layout manage heat distribution across the vehicle.
Ford is the only automaker to offer an 80-amp charge station as standard equipment, helping customers easily charge an extended-range truck at home. This system takes advantage of the only dual onboard charging system on an electric truck in the industry for even faster home charging. With this, F-150 Lightning adds an average range of 30 miles per charging hour, fully charging an extended-range truck from 15% to 100% percent in about eight hours.
On the road, Lightning drivers have seamless access to North America's largest public charging network through FordPass, with more than 63,000 charging plugs and growing across the U.S. On a 150-kilowatt DC fast charger, extended-range F-150 Lightning is targeted to get up to 54 miles of range in 10 minutes and charge from 15% to 80% percent in about 41 minutes.
F-150 Lightning takes the guesswork out of when and where to re-charge with FordPass Power My Trip, which identifies charging routes before even starting your journey. In the truck, Intelligent Range accurately calculates range while factoring in weather, traffic, payload, towing weights and more. Cloud-connected navigation on SYNC 4 also identifies public charging locations and prompts owners to charge at convenient points on each drive.
F-150 Lightning is a pillar of the company's more than $22 billion global electric vehicle plan to lead electrification in areas of strength. Ford is starting with zero-emissions versions of its most popular and best-loved franchises – Mustang, Transit and F-150 – with much more to come in the years ahead.
Available enhanced 360-degree Zone Lighting can light up a specific zone or the entire area around the vehicle
Maintaining the same cab and bed dimensions as its gas counterpart, Lightning remains capable of accommodating thousands of accessories already available.
The available fold-out Interior Work Surface makes working inside the vehicle more productive
Max Recline Seats tip back nearly 180 degrees
Request More Information
Fill out the form below to request more information about
Ford's All-New F-150 Lightning Electric Pickup One-Ups Petroleum Power