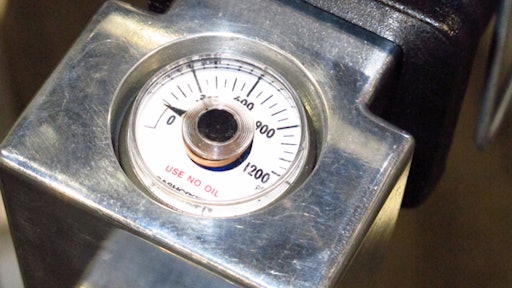 WeighSafe is a small, hydraulic tongue-weight scale built into the stock of a trailer hitch. It measures the down force on the ball mount so you can make an intelligent decision about the safety of your load.
If you do a lot of towing, or have employees towing loads with company equipment, this seems like a product worth checking out.
PickupTrucks.com saw the WeighSafe scale at the recent Specialty Equipment Market Association Show.
There's not a lot of information about WeighSafe available online, but the simple video on their site demonstrating how moving a skid steer 6 inches forward or back makes the difference between a safe load to tow and a potential accident is compelling.