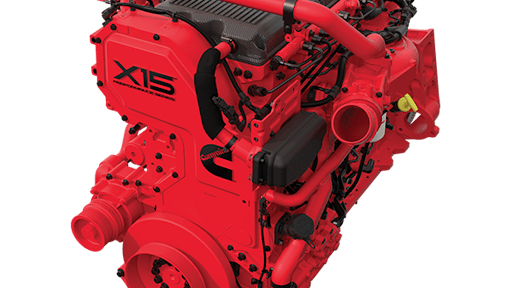 Cummins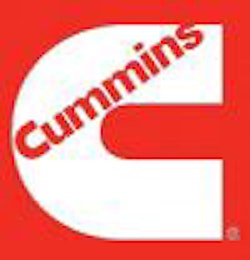 The 2020 X15 Efficiency Series engine delivers up to 5% better fuel economy than the prior X15 Efficiency Series engine and is designed for increased uptime and improved driver satisfaction. It has lengthened maintenance intervals, including an oil-drain interval of up to 75,000 miles. The X15 Productivity Series offering has the broadest range of ratings in the industry which means it can serve even more markets.
"Since the launch of the X15 platform in 2017, customers are hitting or exceeding fuel mileage targets and only performing preventative maintenance to the product. With a 2020 X15 Efficiency Series engine, customer benefits will only improve,"  says Brett Merritt, Vice President – On-Highway Engine Business at Cummins.
Engine hardware enhancements to the Efficiency Series provide better air handling and lower friction, delivering up to 3.5% fuel economy improvements to the base engine offering.  Lower oil consumption is expected with modified liner geometry in the power cylinder.  Valve adjustments have been made for increased durability.
With a customer's total cost of ownership in mind, Cummins has an industry-leading oil drain interval (ODI) of up to 75,000 for the X15 in 2020. An ODI of up to 80,000 miles is available to customers using Valvoline Premium Blue 15W-40. For added value, customers participating in Cummins OilGuard program have the potential to increase to a 100,000-mile ODI.  These extensions will decrease maintenance costs and improve vehicle uptime for customers, all while protecting their coverage under warranty should they need it. 
The new EX ratings offered in the X15 Efficiency Series deliver expanded powertrain capabilities that can deliver up to an additional 1.5% fuel efficiency increase on top of the improvements gained through base engine hardware and feature enhancements.  These ratings contain the full suite of powertrain features, including not only all prior ADEPT features, but new capabilities such as predictive gear shifting, predictive braking, on-ramp boost and dynamic power, delivering powertrain performance and driver satisfaction across an entire fleet.
Powertrain features in the EX ratings are available exclusively with the X15 Efficiency Series engine when paired with the Endurant transmission from the Eaton Cummins Automated Transmission Technologies joint venture. For more information about the X15 Efficiency Series ratings visit cummins.tech/efficiency-series. 
Response When it Counts – the X15 Productivity Series
The X15 Productivity Series ratings are designed for multi-purpose, vocational and heavy-haul customers who look not only for efficiency in their powertrain, but also response and performance needed to get the job done thanks to a wider engine speed range.
The introduction of the Productivity Series brings even more ratings to give customers the power of choice.  With six new ratings available in 2020 and the inclusion of four former Performance Series ratings, customers can find the right solution for their application.   
The Productivity Series offering is comprised of two different engine hardware sets, common with either the 2020 X15 Efficiency Series or the X15 Performance Series. For more information about the X15 Productivity Series ratings visit cummins.tech/productivity-series.
 With no changes to the product in 2020 the X15 Performance Series still dominates the big-bore industry with exceptional transient response and a powerful engine brake. 
The 2020 X15 Performance Series contains seven ratings, with four former Performance Series ratings moving to the Productivity Series offering. For more information about the X15 Productivity Series ratings visit cummins.tech/performance-series.