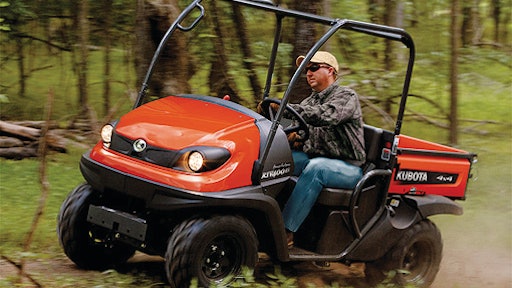 The four-wheel-drive RTV400Ci features the agility and reliability of a mid-sized utility vehicle, yet is compact enough to fit in the bed of a full-size, long-bed pickup truck.
16-hp, fuel-injected, air-cooled, single-cylinder gas engine with electronic fuel injection
Continuously Variable Transmission with inertial clutch (CVT Plus) provides dynamic braking with engine-assisted deceleration
Metal cargo box can handle 440 lbs. or 9 cu. ft.
Tows up to 1,102 lbs.
Request More Information
Fill out the form below to request more information about
RTV400Ci Fuel-injected Utility Vehicle