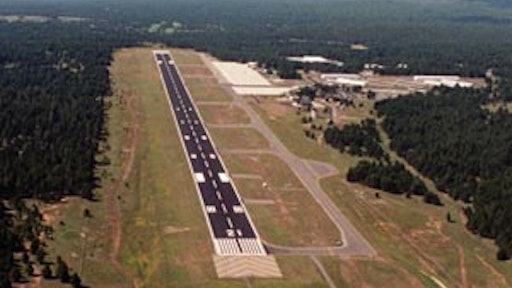 ARTBA Economist forecasts 5.4% growth in highway construction market; higher construction costs could absorb much of the gain
Spurred by a combination of renewed economic growth, emergency repair work following Hurricane Katrina and a new law that increases federal investment in highways, the U.S. highway construction market should grow 5.4 percent in 2006, according to the chief economist for the American Road & Transportation Builders Association (ARTBA). The real question, however, ARTBA Vice President of Economics & Research William Buechner says, is how much of the growth will be absorbed by rising construction costs.
The value of construction work performed on highway and bridge projects is projected to be a record $70.3 billion in FY 2006, up from $66.9 billion in FY 2005, according to ARTBA.
Dr. Buechner, a Harvard-trained economist who served the Joint Economic Committee of the U.S. Congress for nearly two decades before joining ARTBA, says several factors should help support market growth next year:
Strong economic growth has boosted general state tax revenues and there is much less pressure to dip into highway funds to balance state government budgets. Continued economic growth should provide a solid base for more state and local government investment in highway construction in 2006 and beyond.
Signed into law last August, the Safe, Accountable, Flexible, Efficient Transportation Equity Act — A Legacy for Users (SAFETEA-LU) guarantees a record $286.5 billion transportation investment level from FY 2004-09 and provides predictability in federal funding for highway construction, according to Buechner. SAFETEA-LU's innovative financing provisions, such as allowing $15 billion in private activity bonds for highway improvements, should also help support future market growth, ARTBA says.
The Bush Administration has requested $2.3 billion in general fund revenue to help repair and rebuild highways and bridges damaged during the hurricane, which should provide an additional one-time market boost in 2006.
Buechner cautions higher construction costs caused by dramatic increases in steel, cement and petroleum prices could impact the overall level of growth in 2006. Materials used in highway and bridge construction will cost about 13 percent more in 2005 than 2004 while total costs including labor and overhead will be up about 7.5 percent.
Even if prices stabilize at their current levels, the cost of highway construction in 2006 would be about 4.5 percent higher than in 2005. This could absorb much of the projected 5.4 percent increase, leaving little to finance additional projects, Buechner says.
If prices continue to rise, higher costs would consume all of the projected increase in the value of highway construction next year and could force states to postpone some planned projects.
Roadtec offers Rebuild Centers
Pavers, mills and material transfer vehicles of any brand can get a new lease on life at any of the eight, and soon to be nine, Roadtec Rebuild Centers.
The mechanics at these locations have undergone rigorous training by Roadtec senior technicians. Once they graduate from the initial training, mechanics are authorized to work on rebuild projects. Their performance continues to be monitored by Roadtec, and for a period of time every completed project the newly certified mechanic completes undergoes a thorough inspection by Roadtec staff before it is released to the customer. All rebuilds come with a warranty.
Robert Cates, manager of the Rebuild Program, says, "The rebuild business is a natural fit for us. We have most competitive parts available through our AS brand factory-direct parts unit, and we have the opportunity to partner with well-regarded shops to provide this essential service so the machine's owner can have the equipment back out on the job in like-new condition."
Roadtec Rebuild Centers are located in Markle, IN; West Monroe and Shreveport, LA; Chattanooga, TN; Des Moines, IA; Grand Rapids, MI; Las Vegas, NV; and Muncy, PA. A ninth location will be opening in Orlando, FL in the near future.
AGC declares HTF on verge of bankruptcy
The Associated General Contractors of America's (AGC) CEO Stephen E. Sandherr has declared the Highway Trust Fund (HTF) on the verge of bankruptcy, and called for short–term solutions such as indexing the gas tax to inflation to guard against future erosion of the funds purchasing power and long–term methods to supplement the gas tax.
Sandherr spoke at an event hosted by the U.S. Chamber of Commerce and discussed the recommendations outlined in The Future of Highway and Public Transportation Financing, the final phase of a transportation financing study released by the National Chamber Foundation.
"The release of this report is the first step in the long process of reauthorizing the surface transportation program," said Sandherr. "It includes thoughtful and bold recommendations, and it is now our job to convince leaders to lead."
The report estimates a cumulative funding shortfall at all levels of government ranging from a half trillion dollars to maintain the current condition of our transportation system through 2030 to $1.1 trillion to improve the current condition of the system over the same time period. The report also predicts that the HTF will be fully spent in 2008, one year shy of the SAFETEA-LU authorization period.
"Without a significant influx of new revenues, not only will the HTF be unable to support the federal commitment made under SAFETEA-LU, but our nation's transportation network will also continue to deteriorate, impacting mobility and economic well-being," added Sandherr.
This report includes many of the recommendations made by AGC in advance of the last reauthorization cycle such as boosting highway funding, including indexing the gas tax to inflation, closing exemptions and re-crediting interest to the HTF, expanding the use of tolling, and encouraging use of innovative financing tools.
Increasing the federal gas tax through indexing would have an immediate impact on the solvency of the HTF in the short term; however, as this report correctly lays out, it is critical to augment the future funding of transportation infrastructure in this country.
Tech paper shares information on crushing chamber selection
Telsmith Inc., an Astec company, has recently released a new technical paper outlining key guidelines on the selection of the right crushing chamber for cone crushers. Titled Liner Selection for the Gyrasphere Cone Crusher, and authored by Telsmith Product Engineer Dudley Schaal, its aim is to train plant operators on identifying the proper liner selection to maximize profitability and productivity. Schaal says that by selecting the right liner and maintaining a consistent feed pattern to the crusher, producers will put more rock on the pay-pile and more revenue into the operation.
Available online at www.telsmith.com or in print, the new technical paper stresses the importance of matching the liner selection to the feed material. To determine feed properties, Schaal recommends a sieve analysis, and he explains the formula and method behind the required test. Also covered is the need to maintain the proper reduction ratio, as well as tips on just when one should replace a worn liner. Lastly, the paper covers the importance of maintaining a well-graded feed and choke feeding to achieving maximum capacity levels, optimal product sizing, and a superior cubical product.
Tensar partners with Saint-Gobain
In its efforts to provide single-source solutions to the road construction market, Tensar Earth Technologies (TET) has partnered with Saint-Gobain Technical Fabrics (SGTF), developer of the patented GlasGrid Pavement Reinforcement Mesh. Effective January 1, TET will have exclusive sales and marketing rights for the GlasGrid product line throughout North and South America.
GlasGrid mesh, introduced in 1989, was developed to address the challenges of pavement cracking on highways, roads, runways and parking areas. The product is a stiff fiberglass material, coated with an elastomeric polymer that reinforces asphalt concrete overlays. GlasGrid dissipates stress concentrated in the asphalt layer to reduce reflective cracking caused by traffic loads, age hardening and temperature fluctuations.
GlasGrid products will be marketed with Tensar Biaxial (BX) Geogrids, the key component of TET's Spectra Roadway Improvement System, used to stabilize subgrade layers and reinforce base course layers.
Invention said to revolutionize polymer industry
Blacklidge Emulsions Inc. has completed a License Agreement with PRIME Plex LLC, an affiliate of Ecostar Science and Technology (Lockheed Missiles & Space Company spin-off), to build polymer handling facilities throughout the Southeastern United States to integrate a new polymer composite of "worldwide significance," says the company.
The new invention, P2GTR, uses recycled tires ground up to a 30 mesh size particle (about the size of a small grain of sand) as the base material. The process uses an electro magnetic reactor and water to disintegrate the ground tire rubber into a nano size devulcanized polymer composite made up of Styrene Butadiene Rubber (SBR), Styrene Butadiene Styrene (SBS), and other tire components.
The process allows the polymer to retain elastomeric and durability characteristics that are present in tires. Until now, these characteristics have not been able to be retained in other tire recycling or devulcanizing methods.
Over 50 billion pounds of virgin polymers are used per year worldwide, primarily in roads, roofing, car parts and new tires. The new recycled composite P2GTR may be cross linked to accommodate any of these industrial uses at a considerable cost savings.
Tests have revealed performance of the P2GTR composite can perform better than that of the original manufactured polymer due to specialized crosslink technology used to alter and finalize characteristics of the polymer composite for specific uses.
Manufacturers of asphalts such as Marathon, Citgo, Valero, and Calumet are enthused about the new polymer composite invention that will allow the use of the recycled elastomeric polymer to be used in roads and roofs which may lead to near perpetual roads and roofs, sooner than anticipated due to the endless supply of scrap tires in landfills, performance of the polymers, and economics of the process.
The first polymer blending facility will be placed in South Mississippi and is expected to asphalt react up to 80,000 pounds of polymer composite daily and is targeted to be online the first quarter of 2006. Other tentative polymer blending sites scheduled for 2006 are Tampa, FL, Corpus Christi, TX, and Greensboro, NC, where Blacklidge already has existing or planned plants that modify asphalt base products.
SpecSys honored
Ritalka Inc. was recently recognized as Southwest Minnesota Entrepreneurial Business of the Year. The award was presented to Kevin Wald for outstanding accomplishments as the president of engineering and manufacturing firm, SpecSys Inc.
Southwest Minnesota Workforce Council and the Minnesota Department of Employment and Economic Development recognized Wald and the employees of SpecSys Inc. for the company's achievements in "willingness to assume risk, success in innovation, response to adversity, and community involvement."