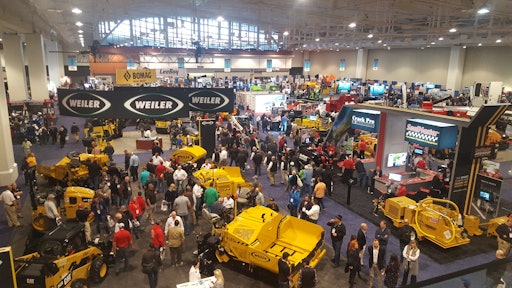 NPE 2018 Heads to Cleveland!
For the first time in show history, National Pavement Expo will head to Cleveland, OH for the annual paving & pavement maintenance conference and exhibit hall.
NPE 2018 will be held Feb, 7-10 at the Huntington Convention Center of Cleveland, located in downtown Cleveland, OH.
"We are excited to take National Pavement Expo in 2018 to Cleveland," says Brian Pagel Vice President at Emerald Expositions. "This is an ideal destination for the event and will no doubt offer a number of new opportunities for exhibitors and attendees alike in this thriving industry."
In addition to educational sessions, an exhibit hall will be open Wednesday Feb. 7 through Friday Feb. 9.
NPE is the largest trade show specifically designed for paving and pavement maintenance professionals, bringing vendors and suppliers together with contractors who make their living from asphalt and concrete paving, infrared pavement repair, sealcoating, striping, sweeping, crack repair, pavement repair and snow removal.
Exhibitors can reserve show space now and conference details and registration information will be available this summer at www.nationalpavementexpo.com.