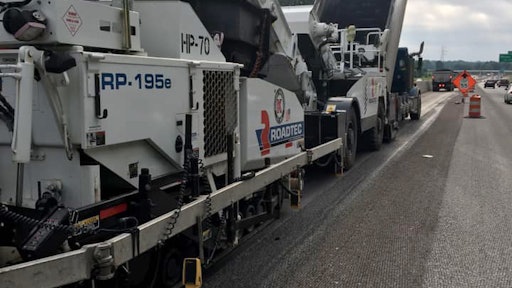 ‎Tim Robinson‎
Each year in August, Asphalt Contractor Magazine fills the issue with hundreds of products that were designed to help road building contractors complete their job more efficiently. While August may not be the prime time you're looking to buy equipment, we design this issue to be your one source year-round for purchasing decisions.
As with previous years, the issue is organized in sections to help ease the search for products you most want to learn about. However, this year we're breaking down the categories even further to help you better manage your equipment needs.  
Solutions-Based Content
Something new you'll see in this year's issue is valuable content related to each equipment section. We've taken the most relevant and highest viewed content related to each category and highlighted it here to ensure you're up to date on all the latest trends and advancements within the industry.
If you can't find something in the issue, then be sure to head to the buyer's guide at www.ForConstructionPros.com where you can search for thousands more articles and products based on the type of job, technology or machine you need.
Four Factors to Purchase
As you know, making a large equipment investment is not a decision to take lightly. Here are four main things to consider, beyond just the price, before buying:
1.      Equipment Need
You may initially rent a piece of equipment for a specific job, but if you find yourself continually renewing that rental agreement month after month, it might be time to buy and put your company logo on it for good.
2.       Dealer Relationship
If you've rented continuously, you probably have a good relationship with your dealer. However, be sure to take your time and check out numerous dealers before making the purchase. Make sure you also ask about the after-purchase services being offered at this location. How quickly can they get you parts? Do they offer machine rebuilds? Dealers will be important partners to help you protect your equipment investment.
3.       Technology
As we've said in the past, investing in heavy equipment that has the latest technology will surely impact and enhance the overall performance of your business. These machines will get more work done in less time and with less manpower as compared to their 'non-tech' counterparts. These newer machines also help in attracting and retaining the younger generation of workers. 
4.       Total Cost of Ownership
Heavy construction equipment does not come cheap. Not only is it expensive initially, you will have to shell out maintenance costs down the line. This is why it's important to invest in a machine that has a proven track record of reliability, high production and ease of maintenance. What equipment ownership really comes down to is whether or not the machine will be functioning when it is needed.
Purchasing a piece of construction equipment is an investment you're going to live with for years to come and price is not always the most important thing to consider when buying. Other factors will be key in making sure you get the most out of your investment. Do you research and make sure you're going to end up with exactly what you want.
What equipment are you hoping to add to your fleet in the next year? Let me know at jlombardo@acbusinessmedia.com