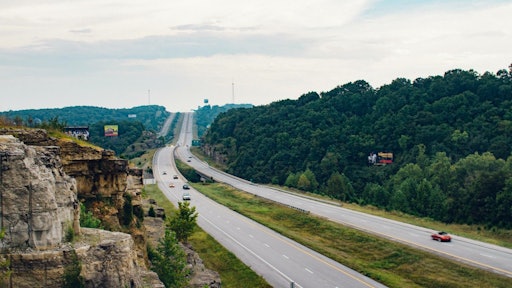 Josh Sorenson/Pexels
The Senate Environment and Public Works (EPW) Committee introduced, marked up and voted out of Committee S. 2302, America's Transportation Infrastructure Act of 2019 (ATIA).
This legislation takes the first step in reauthorizing highway and bridge programs currently set to expire under the Fixing America's Surface Transportation (FAST) Act on September 30, 2020. Rail, safety, transit and fixing the Highway Trust Fund (HTF) are the jurisdiction of the Senate Commerce, Banking and Finance Committees, and will be added to the ATIA at a later date.
ATIA is a five-year authorization of $287 billion from the HTF, which is a 27% increase from FAST Act funding levels. $259 billion, or 90%, is distributed to states by formula. The EPW's legislation also repeals the $7.6 billion recession of the highway account that had been included in the FAST Act. Beyond topline funding levels, ATIA includes provisions to improve road safety, accelerate project delivery, improve resilience and address our changing environment. Specifically, this legislation includes:
Road Safety
A new competitive grant program to address the backlog of bridges in poor condition nationwide. The program would be authorized at $6 billion over five years, with half of the funding coming from the HTF.
A yearly increase of $2.6 billion from the HTF for the existing Highway Safety Improvement Program, as well as the creation of a $500 million per year in new supplemental safety funding distributed to states based on their current share of HTF money. This would support projects that would lower driver and pedestrian fatalities.
A requirement that the U.S. Department of Transportation's (USDOT) Federal Highway Administration (FHWA) conduct a study to identify data-driven infrastructure traffic safety improvements for priority focus areas, and issue a report to Congress containing study results and recommendations.
Accelerate Project Delivery
Following core elements of the 'One Federal Decision' framework issued by the Administration, the bill requires a report on environmental review best practices, a 2-year goal for completion of environmental review, requires a lead federal agency to develop a schedule for all major projects, and requires an accountability system for tracking major projects.
Expands the Transportation Infrastructure Finance and Innovation Act (TIFIA) to streamline the process and expands program eligibility to specific transit-orientated projects as well as airports. The bill increases TIFIA's authorization level to $300 million for each year of the legislation's enactment.
Increases funding for the Nationally Significant Freight and Highway Projects program (INFRA)by authorizing $5.5 billion over the five-year authorization.
Address Future Needs
Requires a study an alternative mileage-based user fee (MBUF) system as a means to find future revenue mechanisms for the HTF.
Calls for a study on vehicle-to-infrastructure communication technology.
When Congress arrives back in Washington after the August recess, the American Society of Civil Engineers (ASCE) urges the Senate Commerce and Banking Committees to address their portions of the bill and for the Senate Finance Committee to find a long-term revenue solution to fix the Highway Trust Fund.
"We look forward to working with both chambers to turn this vision into a reality," ASCE president Robin A. Kemper, P.E., says. 
Next, the Senate Commerce and Banking Committees will need to address rail networks, safety and transit before the Senate Finance Committee finds the pay-for. Once these components are in place, this multifaceted legislation can head to the Senate for a full chamber vote.
The ASCE strongly urges the House Transportation and Infrastructure as well as the Ways and Means Committees to take action and develop a comprehensive surface transportation bill that includes a long-term fix to the HTF before heading to conference, voted out of Congress and signed into law by the President.