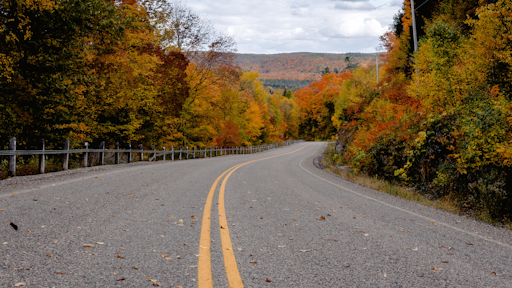 Harrison Haines/Pexels
The asphalt industry is not an easy place to work. There is financial uncertainty, labor issues and regulatory changes that impact how you do business every day. The good news is contractors have help.
Your local State Asphalt Pavement Association (SAPA) represents the interests of asphalt pavement producers and paving companies at the state and local level across the United States. They bring that information back to you and break it down so that it's relevant to you and your business.
Joining your SAPA is a sound business decision that can help your company become more profitable and viable in the long term. Local meetings also provide business owners a means of networking with industry peers. Membership also means being able to keep current with the latest news on the technical, environmental/regulatory and legislative fronts and it means having a voice in the direction the industry takes.
If you haven't already joined your SAPA, consider doing so now as the slow season approached. Many associations will hold annual meetings for their members which provide contractors with valuable training opportunities for the season ahead. Here's a look at the meetings scheduled over the next few months:
Alabama Asphalt Pavement Association
AAPA's 61st Annual Convention, May 14-17, Sandestin Golf & Beach Resort, Destin Florida
Learn More: https://alasphalt.com/calendar/
California Asphalt Pavement Association
Fall Asphalt Pavement Conference, November 6-7, 2019, Hilton Sacramento Arden West
Learn More: http://www.calapa.net/calendar.html
Colorado Asphalt Pavement Association
46th Annual Rocky Mountain Asphalt Conference & Equipment Show, February 19-21, 2020, Crown Plaza, Denver
Learn More: https://rmaces.org/
Connecticut Asphalt and Aggregate Producers Association, Inc.
Connecticut Road Builder Association Annual Fall Dinner Meeting, October 30, 2019, The Aqua Turf Club
Learn More: http://www.ctconstruction.org/i4a/calendar/index.cfm?category=all&pageid=3280
Delaware Asphalt Pavement Association
DAPA Dinner, February 20, 2020, Dover Downs
Learn More: https://www.delawareasphalt.com/resources
Asphalt Contractors Association of Florida
43rd Annual Asphalt Conference & Trade Show, December 10-11, 2019, DoubleTree by Hilton, Orlando, FL
Learn More: https://www.floridaridesonus.org/
Illinois Asphalt Pavement Association
IAPA Annual Meeting, March 16 & 17, 2020, Springfield, IL
Learn More: https://il-asphalt.org/
Asphalt Pavement Association of Indiana
2019 APAI Winter Conference and Expo, December 11-13, 2019, Indianapolis Marriott East
Learn More: https://www.viethconsulting.com/Calendar/moreinfo.php?eventid=52933
Asphalt Pavement Association of Iowa
APAI 64th Annual Convention, December, 4-5, 2019, West Des Moines Marriott
Learn More: https://www.apai.net/2019Convention.aspx
Kansas Asphalt Pavement Association
KAPA/KDOT Fall Forum, November 5 - 6, 2019, Prairie Band Casino & Resort
Learn More: http://www.ksasphalt.com/Events.html
Plantmix Asphalt Industry of Kentucky
2020 Winter Training School, March 4-6, 2020, Louisville Marriott Downtown
Learn More: https://members.paiky.org/site_event_detail.cfm?pk_association_event=19165
Louisiana Asphalt Pavement Association
61st Annual LAPA Meeting and Convention, May 27-May 31, 2020, The Lodge at Gulf State Park, a Hilton Hotel
Learn More: https://www.lahotmix.org/conference/information
Asphalt Pavement Association of Michigan
APAM Annual Paving Conference, March 18-19, 2020, Firekeepers Casino Hotel
Learn More: http://www.apa-mi.org/other_conferences_and_events.php
Minnesota Asphalt Pavement Association
MN Asphalt Conference 2019, December 4-5, 102, Marriott Northwest
Learn More: https://www.asphaltisbest.com/page/conference2019
Mississippi Asphalt Pavement Association
MAPA 2019 Dinner, December 19, 2019, Koestler Prime
Learn More: https://asphaltpavems.com/mapa-2019-christmas-dinner/
Missouri Asphalt Pavement Association
2020 Annual MAPA Conference, January 6-8, Holiday Inn Executive Center Columbia, MO
Learn More: https://moasphalt.org/events/annual-conference/
New Jersey Asphalt Pavement Association
63rd Annual NJ Asphalt Paving Conference, March 19, 2020, The College of New Jersey
Learn More: https://www.njapa.com/events/
New York Construction Materials Association
2019 New York Materials Fall Conference, November 20, 2019, The Saratoga Hilton
Learn More: http://www.nymaterials.com/Event.php?Event=75
Carolina Asphalt Pavement Association
CAPA Annual Meeting, April 1-3, 2020, Pinehurst, NC
Learn More: http://www.carolinaasphalt.org/aws/CAPA/pt/sd/calendar/111671/_PARENT/layout_details/false
Flexible Pavements of Ohio
2020 Ohio Asphalt Paving Conference, February 5, 2020, Fawcett Center, The Ohio State University
Learn More: http://www.flexiblepavements.org/events/2020/02/2020-ohio-asphalt-paving-conference
Oklahoma Asphalt Pavement Association
2020 OAPA Asphalt Conference, February 24-25, 2020, Embassy Suites in Norman, OK
Learn More: http://www.okhotmix.com/2020conference
Asphalt Pavement Association of Oregon
APAO 50th Anniversary Annual Meeting, December 5-6, 2019, The Heathman Hotel Learn More: http://www.apao.org/
Pennsylvania Asphalt Pavement Association
60th Annual PAPA Conference, January 20-22, 2020, The Hotel Hershey, PA
Learn More: http://www.pa-asphalt.org/events/event/60th-annual-papa-conference/
South Carolina Asphalt Pavement Association
2020 SCAPA Winter Conference & Trade Show, January 15-January 16, 2020, Columbia Metropolitan Convention Center
Learn More: https://web.scasphalt.org/events/2020-SCAPA-Winter-Conference-Trade-Show-66/details
Utah Asphalt Pavement Association
2019 UAPA Fall Conference, November 11-12, 2019, Dixie Center in St. George, UT
Learn More: https://events.r20.constantcontact.com/register/eventReg?oeidk=a07egkpk0k3397e0802&oseq=&c=&ch=
Virginia Asphalt Association
Mid-Atlantic Asphalt Expo & Conference, December 11-12, 2019, Greater Richmond Convention Center
Learn More: https://www.vaasphalt.org/calendar/mid-atlantic-asphalt-expo-conference/
Washington Asphalt Pavement Association
WAPA Annual Meeting & WAPA/WSDOT Paving Awards Banquet, November 14-15, 2019, Hyatt Regency Hotel, Bellevue WA
Learn More: http://www.asphaltwa.com/category/calendar/industry-events/
Wisconsin Asphalt Pavement Association
WAPA's 60th Annual Conference and Business Meeting, December 3-4, 2019, Ingleside Hotel
Learn More: http://www.wispave.org/wapas-60th-annual-conference-and-business-meeting/
You can see all SAPA contacts here: https://www.asphaltpavement.org/sapas