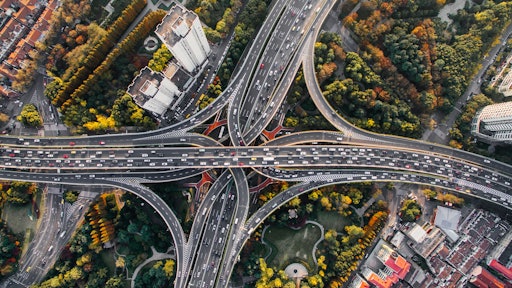 AAA forecasts more Americans will travel this Independence Day than ever before. A record-breaking 44.2 million Americans will take to the nation's roads, skies, rails and waterways; an increase of 2.9 percent from last year's holiday.
"This Independence Day will be historic," says Vicky Evans, Assistant Vice President, Travel Sales Development, AAA - The Auto Club Group. "Traveler numbers are up and prices are down, adding to what has already been a bustling summer travel season. The biggest factors driving growth are low gas prices, strong employment, rising incomes and higher consumer confidence; but overall Americans just love to travel, and want to do something fun for this mid-summer tradition."
Most-Traveled Summer Holiday
The Independence Day holiday travel period is defined as Friday, June 30 to Tuesday, July 4. Independence Day is usually the most-traveled of the "big 3" summer holidays. While Memorial and Labor Day holidays often attract a similar number of total travelers, Independence Day commonly attracts 12-13 percent more.
"More people travel for Independence Day, because it falls in the middle of summer when school is out," Evans says. "Families can easily plan extended vacations for this holiday without worrying about school calendars."
Gas Prices to Boost Travel Numbers
Gas prices remain slightly below year-ago levels, another factor driving the increase in travelers this Independence Day. During last year's holiday, gas prices averaged $2.27 nationwide.
Low oil prices and increased production have kept gas prices competitive with last summer's rates, which were the lowest since 2004.  
By the Numbers: Independence Day Travel Forecast
44.2 million Americans are expected to travel → 2.9% more than last year.
37.5 million Americans will drive → 2.9% more than last year.
3.4 million Americans will fly → 4.6% more than last year.
3.3 million Americans will take other modes of transportation → 1.4% more than last year.
Prices are on par or lower than last year

Airfares will average $186 → 10% less than last year.
Daily car rental rates will average $65 → 14% less than last year.
Hotel prices will average $185 → the same as last year. 
Airfares and Car Rental Rates Swing Lower this Independence Day
Travelers can expect lower prices for airfares, car rentals and hotels this Independence Day weekend. According to AAA's Leisure Travel Index, average airfares for the top 40 domestic flight routes will be 10 percent lower this year, with an average round trip ticket landing at $186. Daily car rental rates will average $65, which is 14 percent less than last Independence Day. Hotel costs are the same as last year, with the average AAA Three Diamond Rated hotel costing $185 per night.
AAA to Rescue More Than 338,000 Motorists this Independence Day
AAA expects to rescue more than 338,000 motorists this Independence Day weekend, with the primary reasons being lockouts, flat tires and battery-related issues. AAA recommends motorists take their vehicle to a trusted repair facility to perform any needed maintenance before heading out. Oil changes, fluid level checks, battery tests and tire inspections go a long way toward reducing the chances of a breakdown. 
Orlando Remains Top Destination for Summer Travel
With new attractions debuting at popular theme parks, Orlando claims the number one spot on the list of most-visited locales for 2017 summer travel based on AAA's summer travel bookings:
Orlando, Florida

Vancouver, Canada

Cancun, Mexico

Seattle, Washington

Punta Cana, Dominican Republic

Honolulu, Hawaii

Anaheim, California

Anchorage, Alaska

Las Vegas, Nevada

Montego Bay, Jamaica