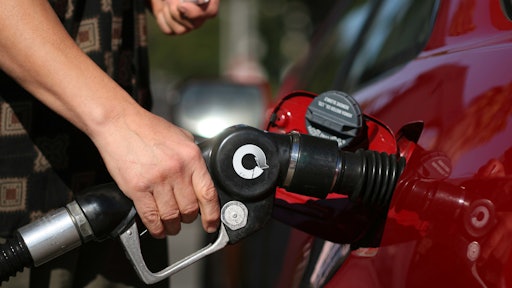 Congress hasn't raised the federal gas tax since 1993 when Bill Clinton was president, but a narrow majority of Americans would support an increase to help fix crumbling roads and bridges in their own states.
Fifty-five percent of Americans in a Bloomberg National Poll say they would back an increase. The concept has bipartisan support, with majorities of Republicans (51%) and Democrats (67%) backing the idea.
Americans are tired of the condition of their roads and interstate highways and the 56,000 structurally deficient bridges nationwide, said Ray LaHood, a Republican and former U.S. transportation secretary under President Barack Obama who supports raising the gas tax.
"People are fed up," LaHood said. "They're ready for politicians to take action."
President Donald Trump has promised a plan to invest $1 trillion over 10 years upgrading deteriorating roads, bridges, airports and other assets. The White House said that while no decision has been made about raising the federal gas tax to help pay for the improvements, all options are on the table.
Trump told Bloomberg in May that increasing the gas tax is "something that I would certainly consider.'' He described the idea as supported by truckers "if we earmarked money toward the highways,'' though White House spokesman Sean Spicer later said the president wasn't endorsing the idea.