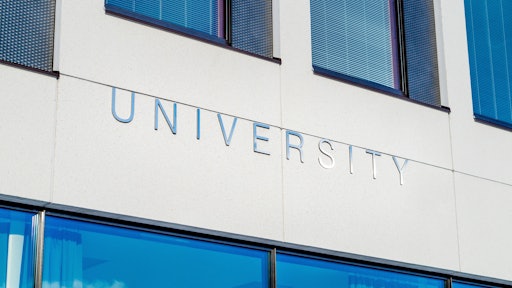 Construction trades had the largest percentage increase in enrollment at four-year institutions between spring 2016 and spring 2017 – 26.4 percent – according to a recent report from the National Student Clearinghouse Research Center. The nonprofit organization collects and distributes education data.
Construction trades, as defined by the National Center for Education Statistics, include a range of subjects, such as carpentry and management. Many four-year schools offer a bachelor's degree in the latter, and industry experts encourage current and prospective students to consider construction management if they like building things but don't want to get their hands dirty.
"They're not learning how to drive a nail or twist wires or dig a hole," says Michael Holland, president of the American Council for Construction Education. "They're learning how to manage that process from a business perspective."
Industry experts describe construction management as a combination of various disciplines.
"Construction management's a blend of architecture, business and engineering," says Bill Bender, professor and department chair for construction management at the University of Washington.
Graduates with this degree are prepared to manage people and each part of the construction process, experts say.
Read more from U.S. New & World Report.