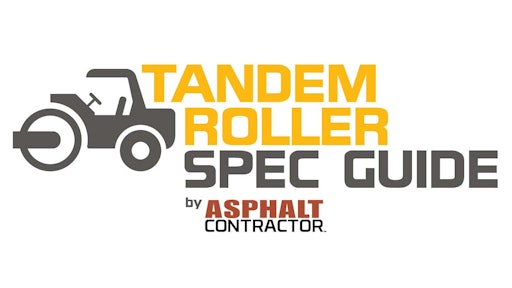 If you're in the market to add a tandem roller to your fleet, Asphalt Contractor Magazine has the perfect resource. We've launched the industry's first free to use, online, interactive Tandem Roller Spec Guide for 2018, custom-built for asphalt professionals.
This database – located at http://www.forconstructionpros.com/specguide/roller – offers you the ability to search, sort, filter and download tandem roller specs to help you make the right choice for your company.
Search for tandem asphalt rollers based on multiple criteria, including:
•             Manufacturer & models
•             Engine horsepower
•             Operating weight
•             Drum width
•             Amplitude
•             Frequency
•             Centrifugal force 
View Tandem Roller Spec Guide Here or Download & Print the Guide here.
Sponsored by: