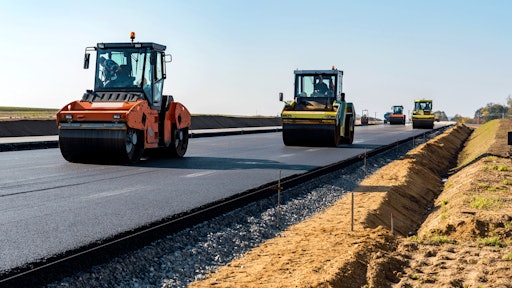 The Trump administration is finalizing its long-awaited infrastructure plan, which would push most of the financing of projects to private investment and state and local taxpayers, according to sources familiar with the proposal taking shape.
President Donald Trump, who spoke frequently of improving U.S. infrastructure during his 2016 campaign, may preview the plan in his Jan. 30 State of the Union address, but details are not expected until afterward, the sources said.
Two people briefed on it said it would likely recommend dividing $200 billion in federal funding over 10 years into four pools of funds. The administration is structuring the plan to encourage $1.35 trillion in state, local and private financing to build and repair the nation's bridges, highways, waterworks and other infrastructure, one source said.
The U.S. Chamber of Commerce, the largest business lobbying group in Washington, is pushing for the administration to fund infrastructure projects and is even backing a 25 cent increase in the federal gasoline tax to make that happen, an official with the organization said.
It is unusual for a business group to call for a tax increase, but the Chamber argues that it is necessary to fund critical infrastructure projects. Tom Donohue, the Chamber's president, is expected to make four recommendations in a speech on Thursday to reiterate its call for an infrastructure deal.
The numbers in the Trump plan are still in flux and could change before he unveils it. The prospects of winning approval in Congress are uncertain given that Republicans have only a 51-49 majority in the Senate.
Many Republicans want to use private-sector investment to finance infrastructure projects to avoid increasing the national debt. Democrats believe that government money is necessary to produce such a large package.
Read more from CNBC.