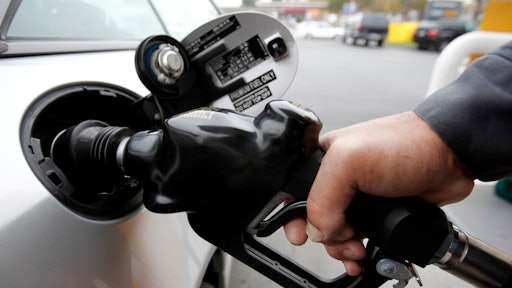 The U.S. Chamber of Commerce on Thursday made its case for increasing the gas tax as it unveiled a plan to rebuild America's roads, bridges and trains.
Chamber President Tom Donohue called for a 25-cent increase to the gas tax over the course of five years, but said his group would also support a proposal that increased the tax all at once.
"Five cents [per year] over five years, but if we can get it all in the beginning, we'd take it. It's simpler; you do it once," Donohue told reporters. "You begin to accrue and build up a sock of money which you're going to need for these projects."
The Chamber has long supported an increase to the fuel tax, but is renewing its push as Republicans and the White House work on the outlines of an infrastructure package.
The business group is also calling for a more efficient permitting process in addition to increased private partnerships to fund infrastructure projects.
"Whatever it takes us to get the right kind of bill with the right kind of support and the right kind of improvement, particularly on the permitting side, we're going to be there," Donohue said. The gas tax in particular has the potential to set up a battle in Congress due to Republicans' opposition to tax hikes. But Donohue contended that a gas tax increase alone would not cause lawmakers to lose elections.
Read more from The Hill.