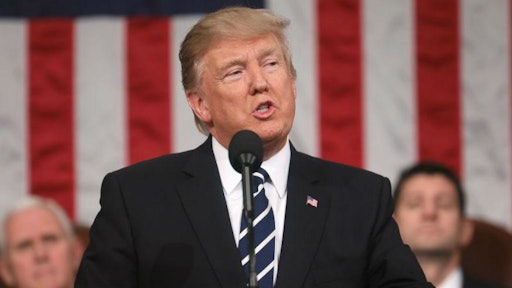 President Trump said Wednesday he plans to discuss a $1.7 trillion infrastructure package during next week's annual State of the Union address.
During a White House meeting with mayors from across the country, Trump said his administration is "working to rebuild our crumbling infrastructure by stimulating a $1 trillion investment, and that will actually, probably, end up being about $1.7 trillion."
"And we'll probably be putting that in a week or two, right after the State of the Union address. We'll be talking about it a little bit in the State of the Union; we'll put that in," he added.
The impending announcement comes after a document purporting to detail the administration's infrastructure principles leaked earlier this week. 
Read more from The Hill.