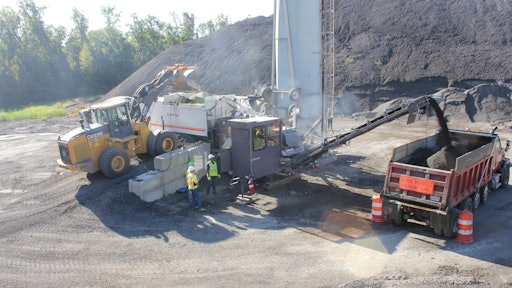 John Deere Construction & Forestry said that revenue for the division will increase by 80% in 2018, 56 points of which will be attributable to the consolidation of Wirtgen's turnover, an Intermat Paris blog reported.
Wirtgen is forecasted to tack 12 percentage points on John Deere's 29% estimated top-line growth rate, the article says.
But the decisions on who will sell exactly what machinery where are still unclear, almost a year after the June 1, 2017, blockbuster announcement of the $5.2 billion deal. In the transaction, Deere added five internationally known brands (Wirtgen, Hamm, Vogele, Kleemann, and Benninghoven) and a host of products it has never had, including milling machines, asphalt and concrete pavers, rollers, and crushers. 
Wirtgen's global distribution network is far different than Deere's North America-centric model. Deere has a collection of dealer networks and Wirtgen is using a combination of 150 independent distributors and 55 direct-selling subsidiaries.
"Wirtgen's company-owned subsidiaries are a strength because they efficiently leverage the group's brands," Domenic Ruccolo, Wirtgen CEO and former SVP of Sales & Marketing for John Deere Construction & Forestry says. Both brands share distributors in North and South America.
Later this year, Komatsu America will phase out sales and service of Wirtgen America products at three Komatsu-owned dealerships: Komatsu Northeast in New Jersey,  Komatsu Southwest in New Mexico, and Edward Ehrbar of New York will no longer be authorized dealers of Wirtgen Machinery. By March 31, 2019, these three dealers will no longer be authorized dealers for Wirtgen OEM parts or be Wirtgen authorized service centers.
Ruccolo was non-committal, however, on bringing Deere yellow iron to Europe. "We will continue to globalize the earthmoving business. Everybody refers to Europe," he said. "But Europe is thirty countries, with different languages."
He considers the distribution networks to be a "source of development for both entities" but is not considering using Wirtgen branches to sell John Deere machines, the blog said.
You can read more here.