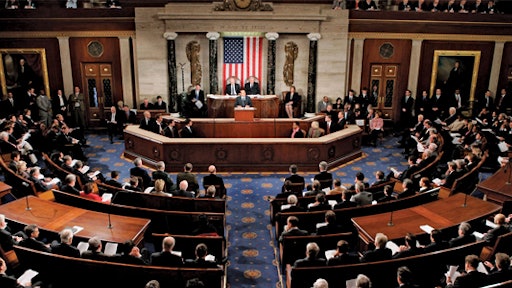 The Senate Transportation, Housing and Urban Development (THUD) and Related Appropriations Subcommittee June 5 unanimously approved legislation that would boost federal highway investment by $1.8 billion in FY 2019. This growth would come on top of a $3.4 billion increase in FY 2018 and result in a 12.2 percent increase over the last two years.
The measure includes a combination of transportation investment increases stemming from the 2015 FAST Act surface transportation reauthorization law and the two-year funding agreement reached earlier this year that calls for at least $10 billion in supplemental infrastructure investments from the federal general fund. Transportation construction programs received a total of $4.85 billion from this agreement in FY 2018.
While the text of the legislation is not yet available, THUD Subcommittee Chairman Susan Collins' (R-Maine) opening statement highlighted details about the bill's content.
The measure would provide the full $900 million highway funding increase authorized by the FAST Act and then adds an additional $3.3 billion in general funds for a total highway investment level of $48.57 billion.
The Transit Capital Investment Grant Program, which supports heavy and light rail transit construction projects, would receive $2.6 billion–$300 million more than called for by the FAST Act.
The Airport Improvement Program would receive an additional $750 million from the federal general fund on top of the $3.35 billion previously authorized from the Airport and Airway Trust Fund to support airport capital improvements.
The measure would provide $1 billion in BUILD Grants–$500 million less than in FY 2018, but $500 million more than FY 2017.
A summary of the Senate proposal and its comparison to previous years and authorized investment levels is below.