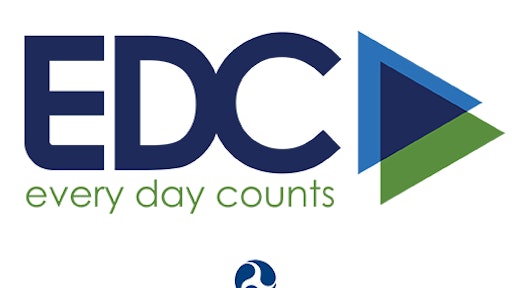 The U.S. Federal Highway Administration (FHWA) is launching the fifth round of its "Every Day Counts" initiative, known as EDC-5, including a slate of regional innovation summits this fall.
Since 2009, the EDC program has encouraged participating state and local governments to adopt new technologies and highway project delivery practices, including warm-mix asphalt and diverging diamond interchanges. EDC-5 will explore the increased use of drones, project bundling and eight other innovations. In a recent meeting, ARTBA provided initial feedback to senior FHWA officials on these choices, similar to dialogues the association has had with the agency since the EDC program was being planned nine years ago.
Five regional summits will provide transportation professionals – including those from industry – with the opportunity to learn about these 10 innovations; exchange ideas with state and local government officials, and industry counterparts; and provide feedback to FHWA on the proposals. The dates and locations are:
Oct. 18-19, Baltimore, Maryland
Oct. 24-25, Albany, New York
Oct. 29-30, St. Louis, Missouri
Nov. 8-9, Portland, Oregon
Nov. 27-28, Orlando, Florida
The EDC program has made a significant positive impact in accelerating the deployment of innovations and in building a culture of innovation within the transportation community. Since the inception of EDC, each state has used 14 or more of the 43 innovations promoted through Every Day Counts, and some states have adopted more than 30. Many of these innovations have become mainstream practices across the country. By advancing 21st century solutions, the transportation community is making every day count to ensure our roads and bridges are built better, faster and smarter.