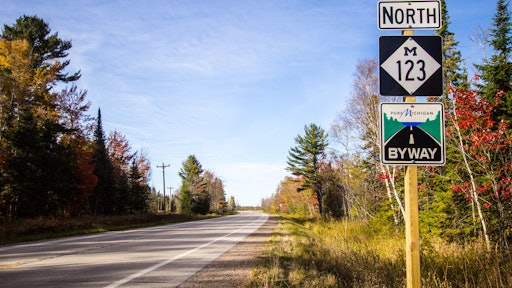 Michigan Gov. Rick Snyder hopes to use all of the $200 million in expected revenue from the state's new internet sales tax to funnel more funding into road projects. The governor will have to garner support from the state House and Senate.
The Michigan Department of Transportation and the free-market think tank, the Mackinac Center, both believe this is a good use of funding.
"MDOT can always use more funding," Timothy R. Fischer, MDOT's deputy director of communications told Watchdog.org. "The condition of the roads and bridges is something that concerns residents statewide in terms of short-term usability but also long-term sustainability."
Michigan is ranked by USNews as having the ninth best road system in the U.S., but only 37th best bridge quality. Fischer said that although almost 80 percent of roads are currently in good or fair condition, MDOT predicts that number to be as low as 40 percent by 2028 if funding stays at current levels.
"In order for our roads to get better rather than simply slowing the rate at which they get worse, additional investment is needed," he said.
Fischer said that road funding affects both quality of life and economic progress. The additional funding that the legislature and the governor provided MDOT earlier this year has already produced positive effects on the state, he said.
"An efficiently built and run transportation system is a productive economic development tool," Michael LaFaive, senior director of the Mackinac Center told Watchdog.org.
LaFaive said that giving more attention to overall transportation structure would be a positive for the state. On top of that, LaFaive suggested that the state slash all of its corporate welfare policies, and redirect that money to the state's roads and bridges, as well.