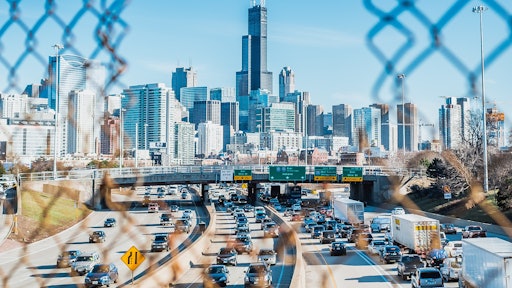 PEXELS
A bill introduced this week in the Illinois State Senate would double the Illinois gas tax, from 19 cents to 38 cents per gallon, and hike vehicle registration fees to pay for repairs to roads, bridges and transit systems.
Senate Bill 103, proposed on Wednesday by State Sen. Martin Sandoval, D-Chicago, could create almost $2 billion in additional revenue annually. The bill also proposes increasing driver's license fees.
Illinois has not raised the gas tax since 1990, and the buying power of the tax has been eroded both by inflation and the increasing fuel efficiency of cars and trucks. There also has not been a capital bill to fund the state's transportation infrastructure needs in ten years.
Instead of a one-shot infusion of infrastructure funding, transportation advocates have been clamoring for a sustainable increase in funding like a fuel tax increase to fix crumbling bridges and buy new trains.
"We have been underfunding our transportation infrastructure for decades and the end result is that we now have pothole-ridden roads that we can't afford to fix and more than 2,300 bridges that are rated as structurally deficient," said Sandoval, chair of the Senate Transportation Committee, in a statement. "The problem has been left to worsen for too long, and now is the time for leadership and decisive action."
See more from the Chicago Tribune.