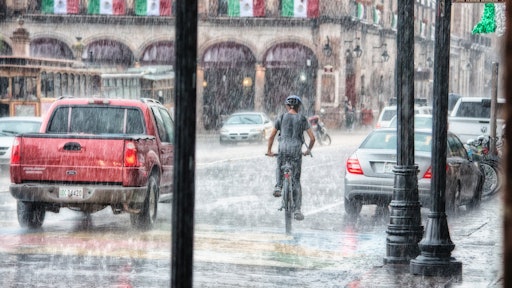 Genaro Servín/PEXELS
Flooding is the most common and costly natural disaster in the United States, causing more than $830 billion in estimated losses since 2000. In addition to private property damage, deluges from hurricanes and other storms have washed out roads and bridges and flooded schools, hospitals and utilities.
The escalating damage—and costly cycle of repairing it—reflects a federal policy that, while well-intended, has not accounted for growing threats, such as sea level rise and increased flooding. Investments made today could be washed away in a matter of years or federal resources could be used to rebuild the same asset multiple times. As of 2016, the Office of Management and Budget estimated that at least 18,000 federally owned assets were in the 100-year flood plain, representing $83 billion in replacement costs
Much of this infrastructure is vulnerable to flooding because it's decades old and in poor condition, reflected by a failing grade by the American Society of Civil Engineers in its 2017 report card. And as floods have become more frequent and intense, exposing more areas to a deluge, federal policies haven't evolved to address this growing threat. As Congress considers new investments in infrastructure, it must account for present and future risk to ensure that every dollar spent makes communities more resilient in the face of increasingly costly storms.
A poll by The Pew Charitable Trusts released in March 2019 found that 77 percent of respondents, across party lines, support requiring that all federally funded infrastructure in flood-prone areas be constructed to better withstand the impacts of future floods.9
Both the need and support for such measures are clear. Congress must require that infrastructure investments consider future flood risks. Stronger flood safeguards across the federal government will limit damage,  reduce the need to rebuild after floods, and potentially save taxpayers billions of dollars in the face of increasing costly storms.