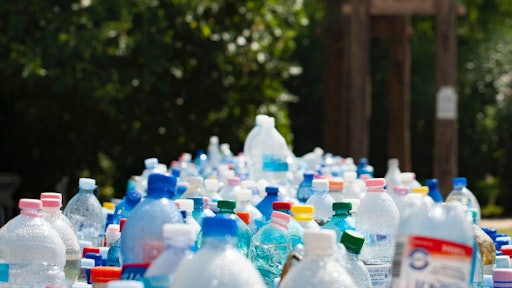 mali maeder/Pexels
The Federal Highway Administration (FHWA) is planning a call for research proposals that could bring about "transformational changes and truly revolutionary advances" in highway engineering.
The announcement is part of FHWA's Exploratory Advanced Research (EAR) Program, which supports advances in the science and technology of America's roads. EAR has existed in some form since 1991.
The agency is specifically looking to fund research into three topic areas — blockchain, artificial intelligence and the inclusion of recycled plastics into asphalt.
The agency is interested in using some of the roughly 34 million tons of plastic thrown away each year in the asphalt created to pave the country's roads. The addition of plastic promises to lower the cost and improve the stability of asphalt, but more research is needed.
"Use of waste plastic in asphalt has garnered the attention of leaders in public transportation policy, the plastics industry, the chemicals industry, and the pavement industry," FHWA's announcement reads. "This renewed interest by a broad cross-section of plastics and highway stakeholders, rather than individual parties, presents potential to stimulate a new breakthrough related to compatibilization of waste plastic and asphalt cement."
Research Before Mandate
The use of recycled materials in asphalt has been an ongoing issue in our industry. On the one hand, recycled materials can benefit both our roadways and the environment if done correctly and with the proper research. On the other hand, the push to implement materials before thorough research is conducted is never advised.
In 2018, media reports and social networks began generating an interest in the possibility of using recycled plastic waste in asphalt mixtures. The idea was
Plastics Road, near the Dow facility in Texas was paved using 1,686 pounds of low-density polyethylene plastic — the equivalent of 120,000 plastic grocery bags — along with rock and minerals bound together by the asphalt. The mandate of plastics in our roadways however, should not be done without proper research.marketed as an opportunity to simultaneously improve the quality of asphalt pavements and help address the issue of waste plastic in cities and towns across the U.S. While magazine articles and videos have trumpeted potential positive impacts of using recycled plastic modified (RPM) asphalt, such as increased service life and reduced need for polymers to modify asphalt binders, and while preliminary research suggests some of these benefits maybe realized, a full set of research to confidently back these claims is lacking.
"The current waste plastic challenge is a critical concern; however, there is equal concern about the current state of the U.S.'s aging transportation infrastructure," according to the National Asphalt Pavement Association (NAPA). "Investment in maintenance, improvement and expansion of transportation infrastructure in the U.S. must focus on delivering long-lasting, high-performing pavements as cost-effectively as possible."
NAPA advises that any action taken to change the way an asphalt mixture is designed, produced and constructed must demonstrate through independent, third-party research that there will be no negative impact to pavement performance or unintended consequences that could impact the health safety of plant operators or construction crews. If that can be demonstrated, RPM could serve as a mutually reinforcing solution; helping to bolster the recycling of plastics as well as improve performance of the transportation infrastructure.