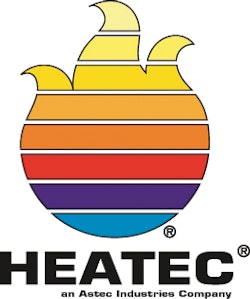 A new 24-page, color brochure is available from Heatec, an Astec Industries Company located in Chattanooga, TN. The brochure covers the company's full range of products and services. The company makes heaters, liquid storage tanks and related products for a wide variety of producers and manufacturers.
Key users are hot mix asphalt plants, asphalt terminals, emulsion terminals and concrete producers. Other key users include oil and gas producers, chemical producers, food producers roofing manufacturers, power plants, etc.
For a free copy please call (800) 235-5200.
Companies in this article